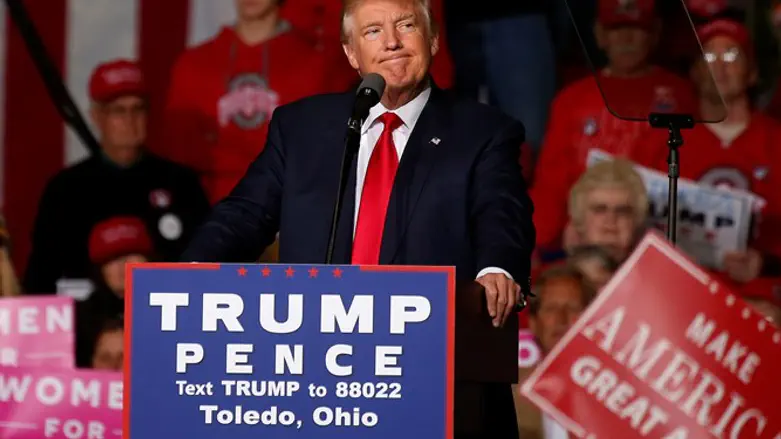 Donald Trump
Reuters
Republican presidential candidate Donald Trump on Friday welcomed the announcement by the FBI that it would re-open its investigation into Democratic candidate Hillary Clinton's use of a private email server during her time as Secretary of State.
Speaking at rally in New Hampshire, Trump warned that "this is bigger than Watergate".
"I have great respect for the fact that the FBI and Department of Justice are now willing to have the courage to right the horrible mistake that they made," he added, according to NBC News. "This was a grave miscarriage of justice that the American people fully understood and is about to be corrected."
Earlier on Friday, FBI Director James Comey sent a letter to the Senate Judiciary Committee in which he said the agency is looking into new emails.
Trump later claimed that "Clinton's corruption is on a scale we have never seen before."
Meanwhile, House Speaker Paul Ryan in a statement praised the FBI's decision to investigate newly discovered material related to Clinton's use of a private email, calling the move "long overdue".
"Hillary Clinton has nobody but herself to blame," Ryan said. "She was entrusted with some of our nation's most important secrets, and she betrayed that trust by carelessly mishandling highly classified information. This decision, long overdue, is the result of her reckless use of a private email server, and her refusal to be forthcoming with federal investigators."
Ryan also called on the Director of National Intelligence "to suspend all classified briefings for Secretary Clinton until this matter is fully resolved."
A representative for the Clinton campaign told NBC News that the team had "no idea" what Comey was referencing in his Friday letter.
In July, Comey announced that he did not recommend charging Clinton with willfully mishandling classified information.
Clinton has said she used private emails out of "convenience", though she has also admitted it "would have been better" to have two accounts to separate work and personal emails.
(Arutz Sheva's North American desk is keeping you updated until the start of Shabbat in New York. The time posted automatically on all Arutz Sheva articles, however, is Israeli time.)