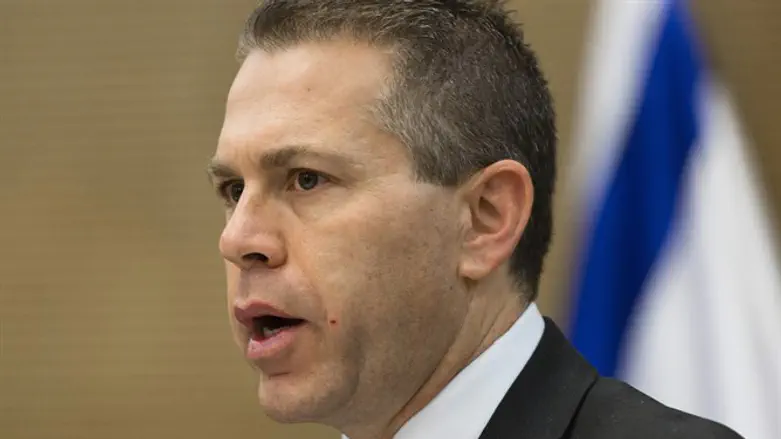 Gilad Erdan
Flash 90
Minister of Public Security, Strategic Affairs and Minister of Information, MK Gilad Erdan (Likud) responded today to a document released by Coalition Chairman David Bitan about his intention to shut down the newly formed Israeli Public Broadcasting Corporation.
"I was very sorry to see the inaccurate data presented in MK Bitan's calculations. I reviewed the calculations again and again and could not understand how saving money is presented as a waste, and wasting money is presented as saving."
He said that the Israel Broadcasting Authority (IBA) needed to be replaced "not only because it is bloated, wasteful, and inefficient, but because the public has lost its trust in it. Viewership dropped, and the management model was outdated. Most of the public funds were wasted on high wages and employees who were not needed, instead of being invested in providing broadcasting for the public's interest. Did we forget all this?"
Earlier, Bitan released a document in which he claimed that if the new Israeli Public Broadcasting Corporation were shut down and the current Israel Broadcasting Authority were streamlined it would save the public 2 billion shekels,, mainly from avoiding worker compensation payments.
The Israel Public Broadcasting Corporation was scheduled to begin operations in April, 2017. It was originally supposed to begin broadcasting this month, but was delayed by six months.