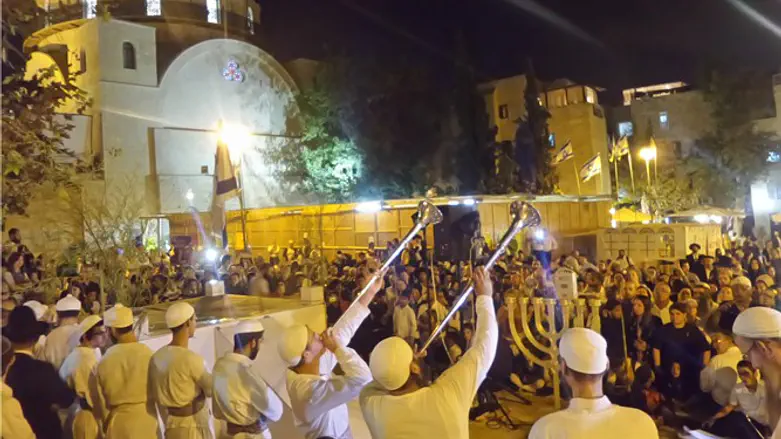 Rejoicing of the Water-Drawing House
Metanel Rahamim
Temple Mount activists simulated yesterday a traditional water-drawing ritual for the Sukkot holiday, which included a special celebratory walk from the Tower of David Visitor's Center to the Shiloah spring, where they dipped in the spring's waters with the priestly blessing.
The worshipers then paraded with ceremonial singing and dancing to the Hurva Synagogue, lead by Rabbi Yisrael Ariel, director of the Temple Institute.
They performed the libation ritual in the square of the Hurva on a wooden altar, with replicas of the "Inner Table" and lights from the Temple.
water drawing
Metanel Rahamim
water drawing
Metanel Rahamim
water drawing
Metanel Rahamim
water drawing
Metanel Rahamim