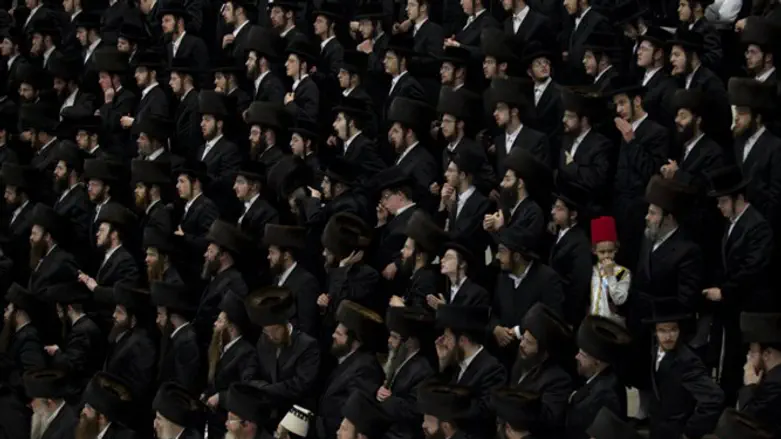 Haredim in Bnei Brak
Flash90
KamaTech, the pioneering startup accelerator for Ultra-Orthodox Jews in Israel, announced the launch of 12 Angels Venture Capital, the first-ever VC fund dedicated exclusively to entrepreneurs from the Ultra-Orthodox community.
"12 Angels marks a landmark moment in the integration of Ultra-Orthodox Israelis into the high-tech workforce. For the first time, investors – not philanthropists - are putting their faith in the talent and commitment of Haredi entrepreneurs," said Moshe Friedman, CEO & Co-Founder of KamaTech.
The fund will invest up to $5m in approximately thirty Ultra-Orthodox startups over the next three years, focusing on EdTech, e-Commerce, artificial intelligence, cyber security and fintech.
Investors include some of the most prominent names in the Israel high-tech sector, including Chemi Peres (Co-Founder of Pitango Venture Capital), Adi Soffer Teeni (General Manager of Facebook Israel), Dov Moran (Managing Partner of Grove Ventures), Gigi Levy-Weiss (Founder of the NFX Guild, and one of Israel's most successful angel investors) and many more.
On October 19th, KamaTech will be hosting a launch event for 12 Angels at the "Startup Sukkah," a joint initiative of angel investment network iAngels and The Israel Project, held at the Tel Aviv offices of iAngels, a key partner in the launch and management of 12 Angels.
Mor Assia, Founding Partner of iAngels, said she felt privileged to be able to support the fund, which offers a "scalable platform for supporting this growing, ambitious and courageous base of entrepreneurs, who often face unique obstacles in building their companies."
As has been widely reported, the huge growth of Israel's Ultra-Orthodox population – characterized in part by its low levels of workforce integration, secular education, and technological skills - presents a vast macro-economic and social challenge. Against this backdrop, 12 Angels offers both a practical platform to create social and economic change, as well as a powerful symbol of collaboration and partnership.