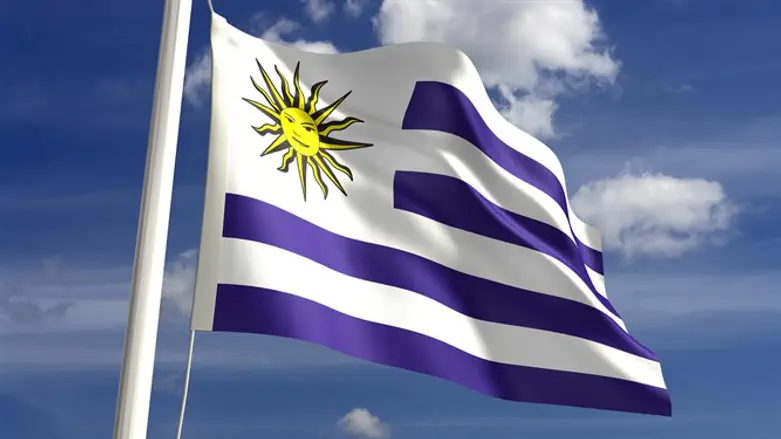 Flag of Uruguay
iStock
The Muslim man who murdered a Jewish merchant in Uruguay seven months ago cannot be held responsible for his crime by reason of insanity, a court in the South American country ruled.
The verdict reached over the weekend likely will send Carlos Peralta, a convert to Islam, to a psychiatric center rather than prison.
David Fremd, 55, was stabbed to death on March 8 near his store in the small town of Paysandu. He was an active member of the local Jewish community.
Peralta, the judge said, "must be in permanent treatment supervised by reliable third parties" for "suffering from chronic psychosis of schizophrenic type." A preliminary mental health forensic assessment had concluded that Peralta "was not able to appreciate the wrongfulness of his actions."
Israel Buszkaniec, president of the umbrella organization Israelite Central Committee, said that "to be declared unimpeachable does not mean he will remain free," the Iton Gadol news service reported Tuesday.
Peralta reportedly yelled "God is great" in Arabic while stabbing Fremd 10 times in the back. He later declared that he "followed Allah's order."
The prosecution said he was put on trial "for the hatred he felt toward the ethnic and religious community represented by its victim."