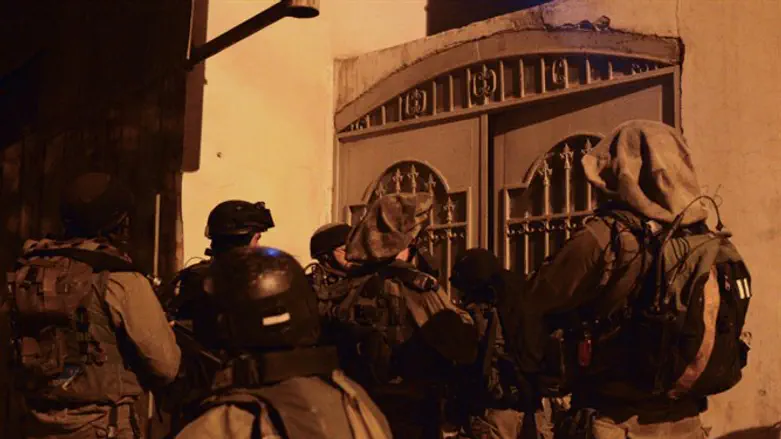 Illustration
Flash90
IDF engineers mapped out the home of the terrorist responsible for Sunday's murderous terror attack, preparing for its demolition.
During the operation in the Silwan (Shiloah) neighborhood in eastern Jerusalem early Monday morning, terrorists hurled pipe bombs at the soldiers. One soldier was wounded by the shrapnel and was evacuated to a Jerusalem hospital.
Late Sunday night, IDF forces raided a house in Samaria, confiscating computers and cellular devices.
As part of the larger operation following Sunday's shooting, a joint force of IDF, Shin Bet, and police officers conducted searches for weapon caches in the village of Kfar Azoun in Samaria.
A number of weapons were found and confiscated, and a makeshift arms factory was discovered.
Jerusalem police arrested 15 residents of eastern Jerusalem suspected of firebomb attacks against Israeli civilians and security forces. The suspects were arrested in the neighborhoods of Issawiya, Wadi El-Joz, and A-Tur.