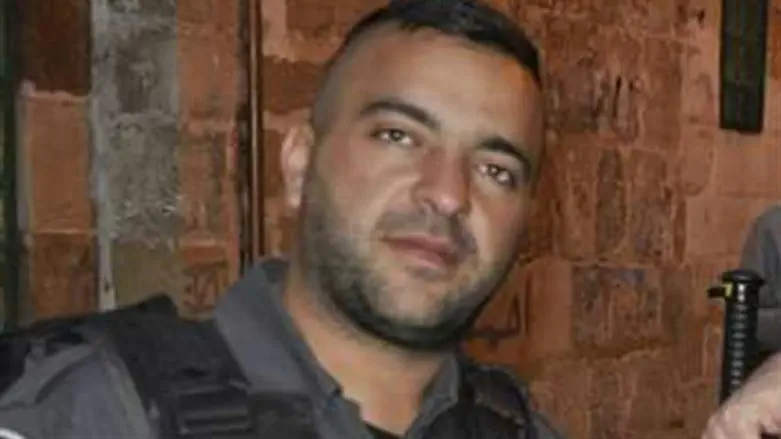 Yosef Kirma
Idit Darvian
Just hours after Sergeant Major Yosef Kirma was murdered by an Arab terrorist in Israel's capital Sunday morning, supporters of the murderer flocked to Kirma's personal Facebook page – now a memorial page – to smear Israel and spread anti-Semitic incitement and propaganda.
Facebook users from Israel's Arab sector bombarded Kirma's memorial page with abusive taunts, anti-Semitic smears, and explicit incitement to violence and even threats of murder.
Some of the offensive posts included images of anti-Semitic caricatures, pictures of bloody drawn knives and vulgar language.
One Arab user even threatened a Jewish user, saying "You're going to die soon."
Some Jewish users responded to the taunts and digital abuse, while others reported the incitement to police.
Earlier on Sunday, Internal Security Minister Gilad Erdan noted the role of social media sites including Facebook in spreading anti-Jewish incitement and inspiring terrorist murderers.
"We've said it before: the rise in the rate of [online] incitement spurs lone-wolf terrorism. Facebook recently reopened the accounts of Palestinian terrorists because of pressure, and that is outrageous."
Incitement on Kirma's Facebook page
Screenshot/Facebook