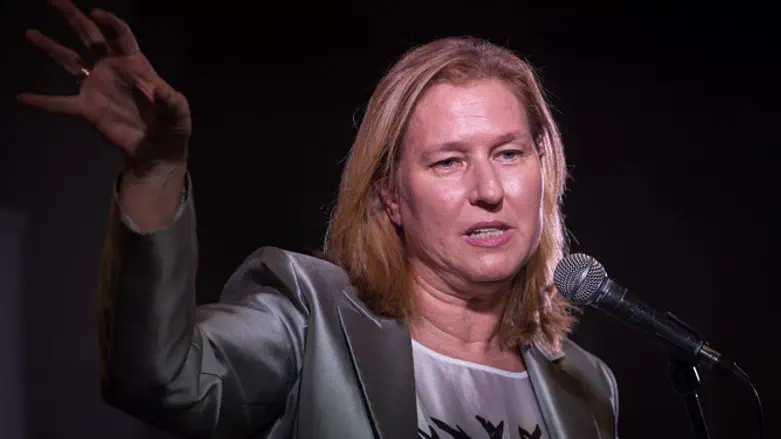 Tzipi Livni
Hadas Parush/Flash 90
Knesset members from the left blasted Jewish Home chairman Naftali Bennett on Thursday night, following his call for Israel to annex Judea and Samaria.
Bennett's remarks came at a concert in memory of Rabbi Hanan Porat, one of the founders of the settlement enterprise in Judea and Samaria.
MK Tzipi Livni (Zionist Union) was one of those who attacked Bennett, saying that "the dream of Bennett and the minority which he represents is the nightmare of the entire people of Israel."
"A state with an Arab majority, with ongoing conflict and violence – that's a nightmare that we must fight. All the masks have finally been removed," she added.
MK Ksenia Svetlova (Zionist Union) also blasted the Education Minister.
"Bennett, when you talk about 'sacrificing yourself' for the annexation of Judea and Samaria, what do you mean? Sacrificing more soldiers and civilians who will return to their families in coffins? Sacrificing the Zionist and Jewish state?" she said.
"You will not sacrifice your own comfortable life in Raanana, right? It's so easy to be a hero, and sacrifice the lives of other people's children. It's nice that you are willing to sacrifice lives. That's not Zionism, that's irresponsible messianism. And we will not allow you to do so," added Svetlova.