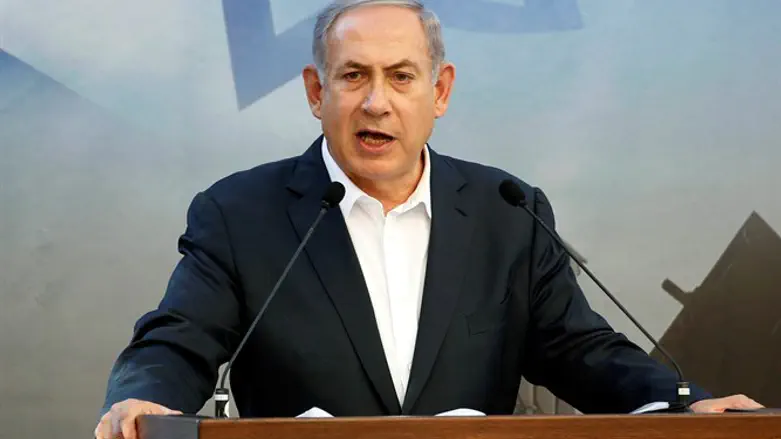 Prime Minister Binyamin Netanyahu
Reuters
The Foreign Ministry in Jerusalem rejected on Wednesday evening the criticism of the State Department in Washington over Israel's approval of construction of homes on government-owned land in Shilo for residents who will be evicted from the community of Amona.
"The 98 housing units approved in Shilo are not 'new settlements'. The units will be built on state land, within the existing municipal boundaries of Shilo," the Foreign Ministry clarified.
The new housing units "are designed to provide a housing solution for the residents of Amona who are forced to leave their homes under demolition orders of the Supreme Court," Foreign Ministry officials stressed.
They added that "Israel remains committed to a two-state solution, in which a demilitarized Palestinian state recognizes Israel as the state of the Jewish people. The real obstacle to peace is not the 'settlements', but rather the ongoing Palestinian rejection to recognizing Israel."
Earlier on Wednesday, State Department spokesman Mark Toner issued a sharp condemnation of Israel over the construction approval, calling it "another step towards cementing a one state reality of perpetual occupation."
The latest Israeli plan, Toner claimed, would "make the possibility of a viable Palestinian state more remote."
He added that Israel's retroactive authorization of illegal outposts "contradicts previous public statements by the Government of Israel that it had no intention of creating new settlements."