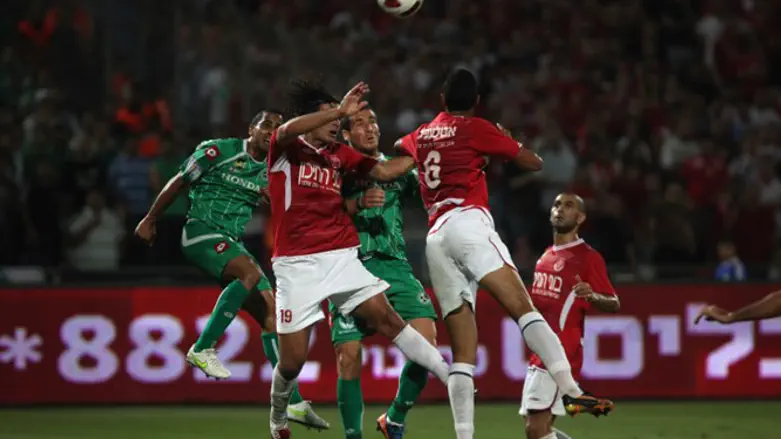 Soccer (illustrative)
Flash 90
The international soccer federation FIFA announced that it would fine the Italian soccer federation FIGC 27,000 euro, following an incident last month during which Italian fans made a Nazi salute during the playing of "Hatikva," Israel's national anthem, at a World Cup qualifying match in Haifa.
FIFA cited "discrimination and improper conduct" in justification of its decision.
The incident was one of a string of anti-Semitic incidents plaguing the soccer world.
In late August, Palestine Liberation Organization (PLO) flags were seen during a soccer match in France between Israeli Beitar Jerusalem and Saint-Étienne.
A week earlier, supporters of Glasgow's Celtic Football Club waved PLO flags during their Champions League qualifier against Israel's Hapoel Be'er Sheva, prompting the Union of European Football (UEFA) to launch disciplinary proceedings against Celtic.
Last year, UEFA considered punitive actions against the Belgian Charleroi soccer team, after Charleroi fans taunted Beitar Jerusalem fans during a game with Nazi salutes and anti-Semitic and anti-Israeli chants.