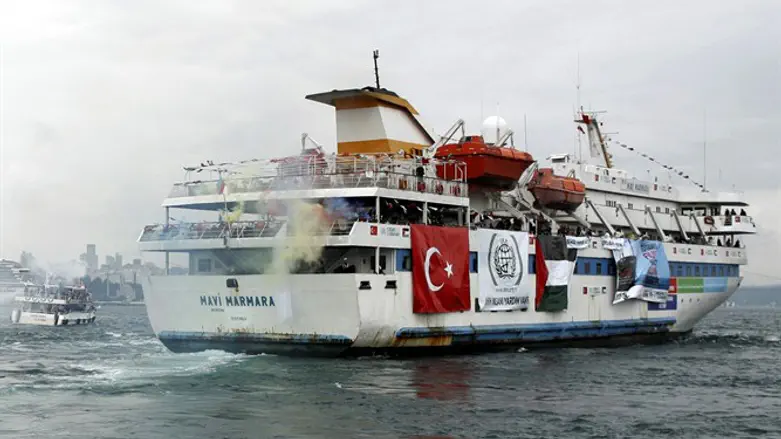 Mavi Marmara
Reuters
Israel on Friday paid $20 million in compensation to Turkey for the Mavi Marmara flotilla incident in 2010, which led to the suspension of diplomatic ties between the two countries, the Turkish Hurriyet newspaper reported, citing CNN Turk.
The amount was paid to the bank account of the Turkish Justice Ministry, the broadcaster said.
Paying compensation to the families of the 10 Turkish Islamists who were killed during the raid on the Mavi Marmara was part of the reconciliation agreement recently signed between Turkey and Israel.
The agreement also provides for normalization of relations, the removal of sanctions the countries have imposed on one another, an increase in the level of diplomatic relations and an exchange of ambassadors.
After months of talks, the agreement was simultaneously announced by the Turkish and Israeli prime ministers in separate press conferences in Ankara and Rome on June 27 and signed by high-level Foreign Ministry officials from both countries one day later.
Turkish President Recep Tayyip Erdogan added his signature to the reconciliation agreement signed between the two countries earlier this month.
Meanwhile, a senior Turkish official said on Friday that Ankara could announce the name of the ambassador to be appointed to Israel in "one week or 10 days", according to the Hurriyet.
Turkey and Israel would simultaneously announce the appointment of ambassadors, said the official.
(Arutz Sheva's North American desk is keeping you updated until the start of Shabbat in New York. The time posted automatically on all Arutz Sheva articles, however, is Israeli time.)