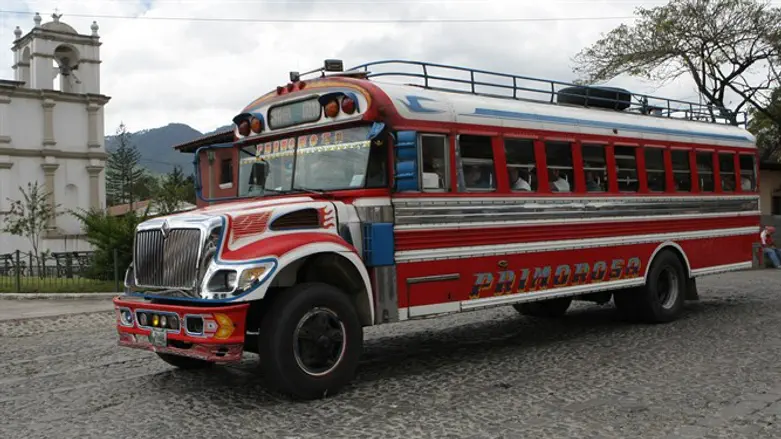 Guatemala. Archive.
Photo: Kobi Gideon / FLASH90.
A delegation of senior professionals from the Israeli Justice Ministry travelled to Guatemala to monitor the behavior of local legal officials towards the Lev Tahor community which is suspected of performing child marriages and abusing members of the community.
The delegation followed the activities of local enforcement authorities and even succeeded in gaining direct impressions of community members.
The impression of most of those involved was that there are no proofs for the serious suspicions which had been raised. Despite this, the investigation in Guatemala continues. So far no suspects have been apprehended and no children have been removed from their parents' care.
It should be noted that in the past few years serious allegations of abuse have been raised by Israeli authorities with respect to the community.
The Foreign office, the State Prosecutor, The Ministry of Social Affairs as well as Israeli police have been following for a number of years developments in the community and maintaining contacts with the relevant authorities in the countries where they are living.
Guatemalan authorities recently decided to start a number of investigations into the community including entering private buildings where they are residing. The authorities included medical elements as well as social workers, translators etc.
The state of Israel maintained close contact with Guatemalan authorities with regard to the investigation and the delegation of relevant professionals from government ministries received updates from them on the state of the community.
In a coordinated announcement from the Israeli ministries it was stated that "The authorities in Israel will continue to maintain contact with Guatemalan authorities and monitor developments in consonance with local laws and with the goal of ensuring the safety of Israeli citizens, many of whom are minors, who are located within the Lev Tahor community."