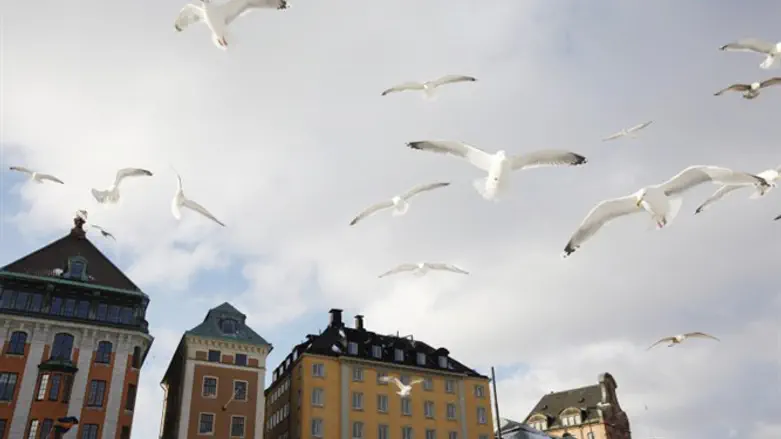 Stockholm, capital of Sweden.
Flash 90
The White Helmets, a Syrian civil organisation of emergency responders in rebel-held areas, on Thursday won the Right Livelihood Award, the jury for the Swedish human rights prize announced.
Also known as the Syria Civil Defence, the group was honoured "for their outstanding bravery, compassion and humanitarian engagement in rescuing civilians from the destruction of the Syrian civil war," the jury said.
In early September, the White Helmets were among 73 aid groups that suspended ties with the UN, accusing its humanitarian agencies and their partners of being manipulated by the Syrian regime.
Russian activist Svetlana Gannushkina, who has championed the rights of refugees for decades, Egypt's Mozn Hassan and Nazra for Feminist Studies, and Cumhuriyet, a leading independent newspaper in Turkey, also shared the prize with the White Helmets.
The jury said all of this year's winners upheld "fundamental human rights and values in the face of war and repression."
The laureates will share the 3.0-million-kronor (315,000-euro, $350,000) prize.
Swedish-German philatelist Jakob von Uexkull founded the donor-funded prize in 1980 after the Nobel Foundation behind the Nobel Prizes refused to create awards honouring efforts in the fields of the environment and international development.
They were introduced "to honour and support those offering practical and exemplary answers to the most urgent challenges facing us today," according to the Right Livelihood Award Foundation, which often calls its distinction the "alternative Nobel prize."