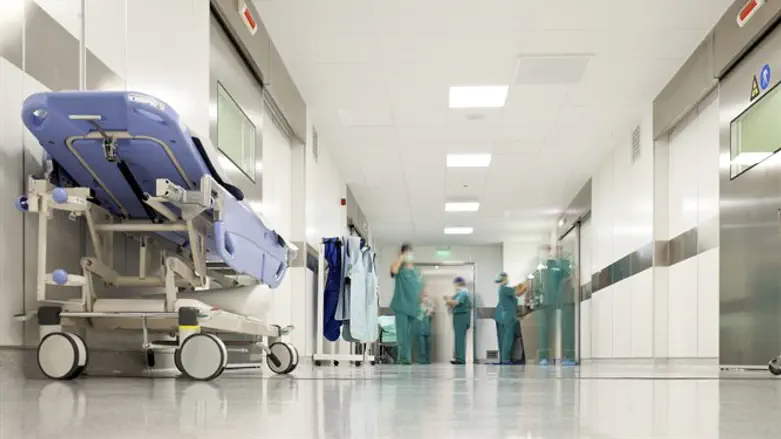 Hospital. Illustrative.
Photo: Istock
A woman has filed suit against Sheba hospital for performing 10 breast operations on her due to repeated infections caused by latex gloves which she was allergic to.
The woman was suffering from breast cancer and was told to undergo a radical mastectomy as she is a carrier of a gene which holds a high chance of recurrence of the often fatal disease.
The woman agreed to the operation and performed the mastectomy and subsequent preparation for breast implants.
According to attorneys David File and Moran Yom-Tov representing the woman, her sensitivity to latex was known to the medical team and despite the fact that it was noted in her hospitalization documents it was omitted from the preparatory surgery files and no special preparation was made to prevent latex contact.
Due to this, the woman suffered repeated breast infections and had to undergo operations to remove and restore her implants until the hospital gathered a group of specialists to discuss methods of treatment for her.
According to the prosecution statement, only after the sixth operation did doctors pay attention to the woman's sensitivity to latex as a possible cause of the infections and only then did the medical team receive new instructions,create a latex-sterile environment and administer anti-allergic drugs before the surgery.
File and Yom Tov said that due to negligence on the part of the medical team the woman had suffered unbearable levels of suffering, had been forced to resign from her job due to frequent hospitalizations and now suffers from harsh chest spasms, physical disabilities and severe damage to her self-esteem.
Attorneys File and Yom-Tov submitted a claim for damages against Sheba hospital and against the Ministry of Health which is in charge of administering the hospital. The case ended recently in a compromise agreement.