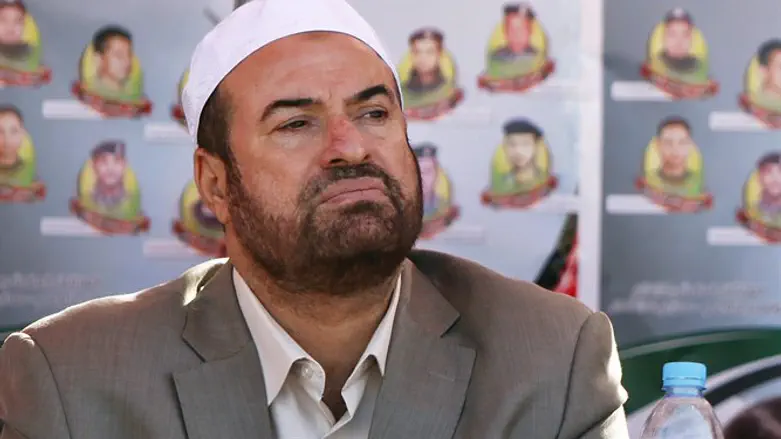 Fathi Hammad
Reuters
The United States on Friday added senior Hamas member Fathi Hammad to its "global terrorist" list, AFP reports.
Hammad in the past served as Hamas's interior minister.
Hamas, the terrorist group which controls Gaza, has already itself been proscribed by the United States as a "foreign terrorist organization."
Under the new designation, U.S. citizens and companies will be banned from doing business with Hammad and any property he holds in areas under U.S. jurisdiction will be frozen.
According to the State Department, which issued the designation, as interior minister Hammad used his position to "coordinate terrorist cells."
The statement also said Hammad founded Al-Aqsa TV, "with programs designed to recruit children to become Hamas armed fighters and suicide bombers upon reaching adulthood."
Hammad has in the past vowed to annihilate the "brothers of apes and pigs", meaning the Jews.
He has also called on Fatah to join Hamas and "wage Jihad" against Israel and has also declared that Israel will be gone in eight years.
In October of last year, soon after the start of a terrorist wave in Israel, Hammad declared that Allah had created man "to wage jihad" and declared that "this intifada will never stop".
(Arutz Sheva's North American desk is keeping you updated until the start of Shabbat in New York. The time posted automatically on all Arutz Sheva articles, however, is Israeli time.)