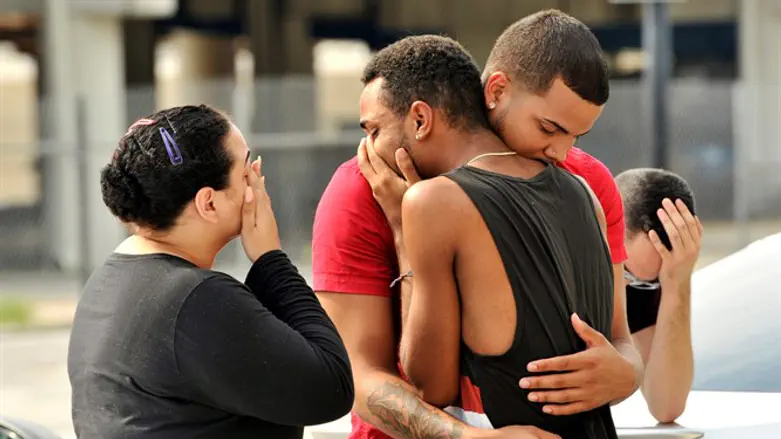 Friends and family of victims of Orlando gayclub shooting react outside police station
Reuters
Joseph Michael Schreiber, a 32-year old Jewish man, admitted that he set fire to the Islamic center where Omar Mateen, the infamous Orlando shooter, would pray.
Schreiber, a resident of Port St. Lucie, Florida, said to police that he feels "embarrassed" by his deeds and that he never meant to hurt anyone. That was according to Schreiber's police file, which was released yesterday.
Schreiber was arrested on Wednesday, two days after the fire of Fort Pierce. The fire started in the Islamic Center of the city of Fort Pierce. The fire was set in the middle of the Eid al-Adha festival, at a time when the mosque was empty. Worshipers were forced to find an alternate place to pray.
Reuters reported that the police are treating this incident as a hate crime, which warrants a punishment of a minimum of 30 years imprisonment.
The JTA reported that security footage shows a man pulling up to the building on a motorcycle, approaching the mosque with a bottle full of liquid and paper, immediately before the fire broke out.
A Police officer in the sheriff's office reported that Schreiber has an identical motorcycle to that in the video and, additionally, Schreiber's Facebook profile is full of anti-Muslim posts and rhetoric. Schreiber has also been imprisoned in the past.
Mateen entered a gay night club called "The Pulse" in June, killed 49 innocents and injured 53. Mateen claimed to have been inspired by ISIL. Mateen himself was killed by the police.