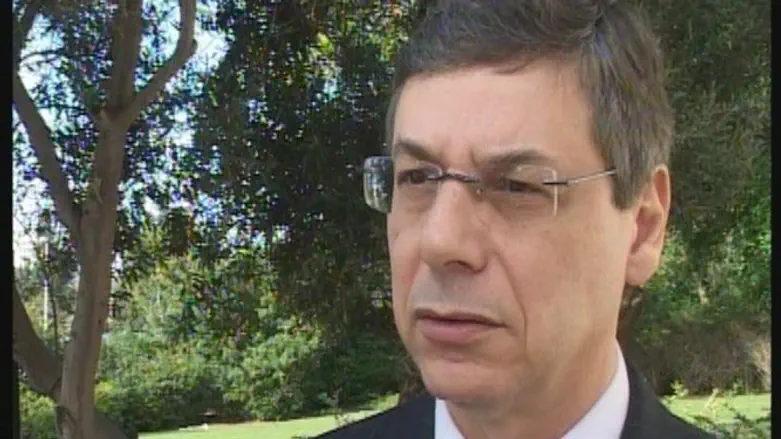 Dani Ayalon
Arutz Sheva
Israeli former deputy foreign minister and US ambassador, Danny Ayalon, says in an interview with Arutz Sheva that the foreign aid agreement with the US may look impressive but contains a number of problematic issues.
According to the agreement, Israel must stop purchasing 800 million dollars worth of ammunition from Israeli defense industries within the next five years. Israel will be required to purchase American equipment with the entire sum. This will significantly strengthen American defense industries while weakening their Israeli counterparts. Israel has also obligated itself not to turn to Congress for more aid, even though it usually received 500-600 million dollars more in aid from them.
Moreover, Ayalon claims that Israel could have received much more if Netanyahu had not spoken out against the nuclear agreement with Iran. "Israel asked for much more and the Americans would have been willing to give more if the agreement had been signed before the nuclear agreement was signed in Vienna. Here there was a missed opportunity, as if the Prime Minister had agreed to waive his speech in Congress, we could have asked for more and received weaponry which could have a significant effect on our security."
"There was a mistake made here since anyway there was no chance of changing the administration's viewpoint. It was just a provocation and it would have been preferable to close a deal behind doors with America when we would have achieved a better deal with Iran and more foreign aid. Obama was willing to pay a lot to Israel in return for its withdrawing its public criticism of the nuclear agreement, including providing very advanced weapon systems which are not now being transferred to Israel."
Ayalon says, however, that Netanyahu did well to sign the agreement now and not wait for the new president since "Better a bird in the hand than two in the bush. The American elections are very unpredictable and it's hard to know who will be the next president. If it will be Hillary Clinton she won't change anything from what was agreed with Obama and if it is Trump it's unclear what will happen as he has spoken out a number of times against financial aid to US allies."
Ayalon was elected to the Knesset in 2008 on the Yisrael Beytenu list of today's Defense Minister Avigdor Liberman, but was not given a place on the party's list in 2012.