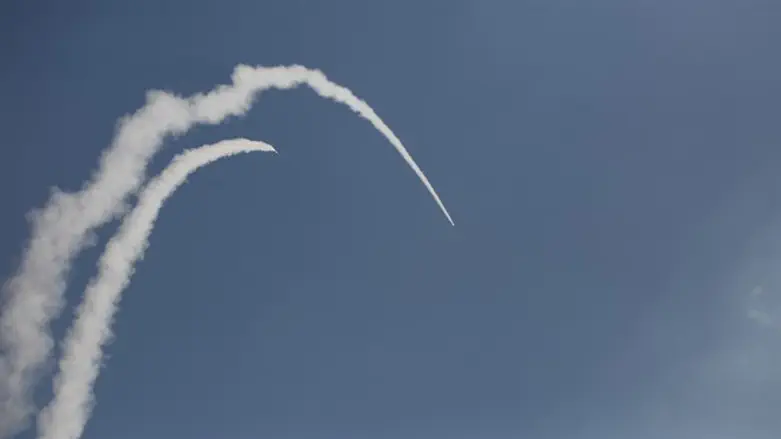 Rockets
Yaakov Naumi/Flash 90
A rocket fired by Gaza terrorists exploded on Wednesday evening in southern Israel.
The IDF said that the rocket exploded in an open area of the Eshkol Regional Council. There were no physical injuries or damages.
The "Red Alert" incoming rocket siren was not sounded since the rocket hit an open region.
While there has been a decrease in rocket fire from Gaza since Israel's counterterrorism Operation Protective Edge in 2014, Gaza terrorists have on occasion continued to fire rockets onto southern Israel.
In late August, a rocket from Gaza exploded in the southern Israeli city of Sderot. Security forces located the rocket inside the city. There were no injuries.
In retaliation, Israeli Air Force (IAF) aircraft attacked terrorist infrastructures in Gaza, and later followed those up with additional attacks on Hamas targets in Gaza – a possible indication that Israel's retaliation policy vis-a-vis rocket attacks is changing under Defense Minister Avigdor Liberman.
Sderot was also targeted by rocket fire a month earlier, when a Gaza rocket exploded in an empty kindergarten. There were no injuries, but the building sustained damage.