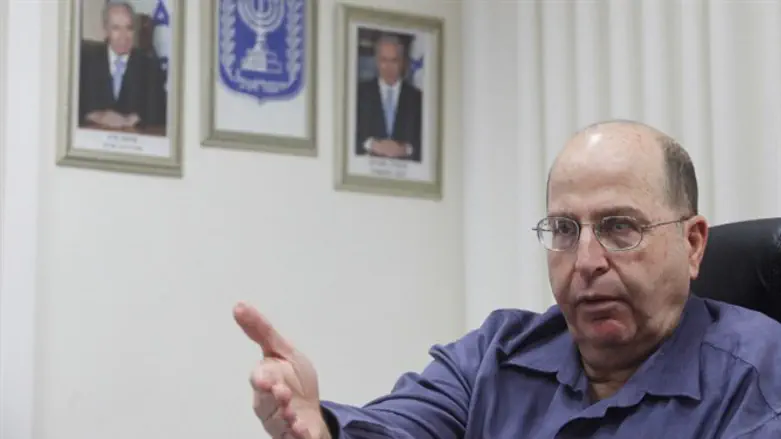 Moshe Yaalon
Flash 90
A letter distributed over the last few weeks to potential supporters and published by Channel 10 News may indicate that former Defense Minister Moshe "Boogie" Yaalon is laying the groundwork for starting a new political party of his own.
"Israel currently stands at a historical crossroads," Yaalon writes in the letter, "we must lead the country in a new and better direction. I'm addressing you to ask that you walk with me as full partners on this path, so that you may help me secure our future, and our children's future."
It should be noted that in a speech he delivered at a conference last June, Yaalon made his general intentions clear. "I've made it plain that I will return to public life, and I intend on running for the leadership of the country in the next elections," he said at the June speech.
"Today there is an aspiration that crosses party lines, by the large and sane majority in the country, to see leadership that will lead by moral compass and conscience, not according to polls and social media comments. We deserve leadership that takes responsibility. We deserve leadership that doesn't employ nefarious tactics of divide and conquer against Ministers and Knesset Members, and is busy dividing our nation and society."