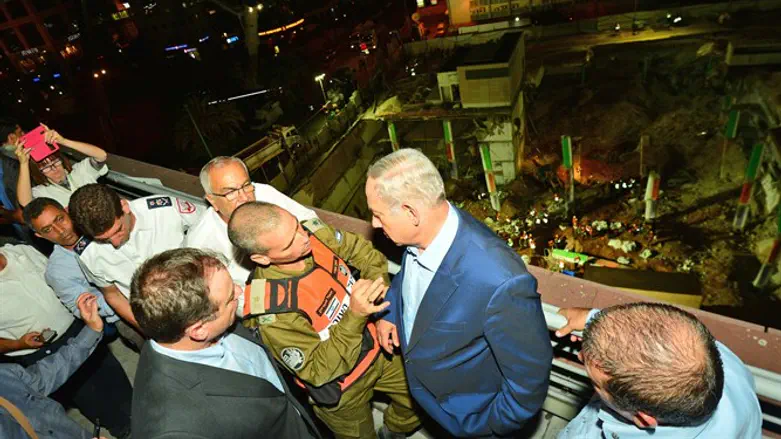 Binyamin Netanyahu
צילום: קובי גדעון, לע"מ
One of the two people killed in the collapse of a parking garage in Tel Aviv is a foreign national, it was cleared for publication on Monday evening.
The person's name has not yet been published. The Foreign Ministry updated that four of the injured were Israelis with a second foreign nationality.
Prime Minister Binyamin Netanyahu arrived late on Monday evening to the site of the collapse, where he sought to examine the site and make sure that all necessary measures are available to the search and rescue forces who are still trying to locate five missing people.
The Prime Minister expressed hope that the missing will be found alive and praised the search and rescue forces for their great efforts.
Meanwhile, search and rescue forces continue to search for the five missing people. Earlier on Monday afternoon, two people were heard screaming from the debris, and a team from the Home Front Command together with teams of Magen David Adom paramedics attempted to get to them, but without success.