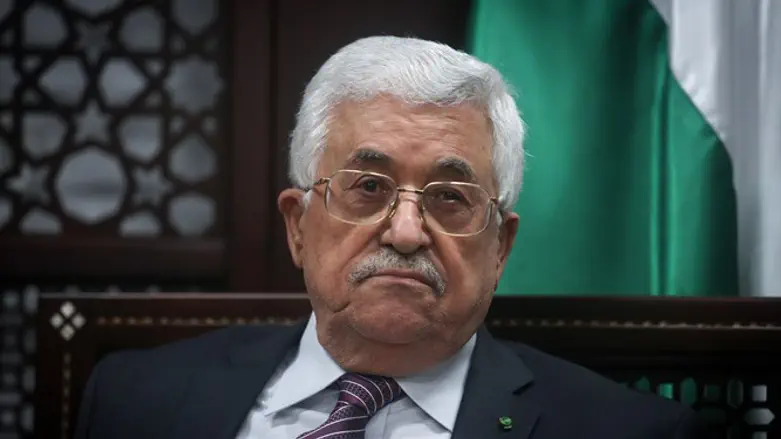 Mahmoud Abbas
Flash 90
New tenders approved by the Israeli government for construction in Judea and Samaria demand that the Palestinian Authority (PA) seek a United Nations Security Council resolution that would force Israel to halt its "settlement construction", a spokesman for PA chairman Mahmoud Abbas said Thursday, according to the WAFA news agency.
"Settlements are illegal and a violation of international laws and conventions, which demand international intervention to bring them to a halt," said the spokesman, Nabil Abu Rudeineh.
"The Palestinian leadership and in cooperation with the Arab League and the Arab ministerial group will hold contacts at the international level to speed up convening a Security Council session that should pass a resolution to stop settlements, which pose unprecedented and serious threat and creates a situation that would result in grave consequences," he added.
Abu Rudeineh's statement comes after the Israeli government approved hundreds of new housing units over the Green Line, and granted retroactive approval for another 179 existing units.
The Obama administration issued a firm rebuke following the move, warning that Israel risked undermining "the prospects for a two-state solution".
"We are deeply concerned by the government of Israel's announcement today to advance plans for over 500 new settlement units in the West Bank," Earnest said.
"This significant expansion of the settlement enterprise poses a very serious and growing threat to the viability of the two-state solution."
Responding to Earnest's remarks, Abu Rudeineh stated that "the U.S. warning against settlement expansion across the Palestinian territories is not sufficient. What is required is real action that would force the Israeli government to halt settlement activities because they undermine regional and international efforts to revive the peace process."
Earlier this week, the's UN Middle East envoy, Nickolay Mladenov,excoriated Israel over the continued construction by Jews in communities across Judea and Samaria, something he claimed was "illegal under international law."
(Arutz Sheva's North American desk is keeping you updated until the start of Shabbat in New York. The time posted automatically on all Arutz Sheva articles, however, is Israeli time.)