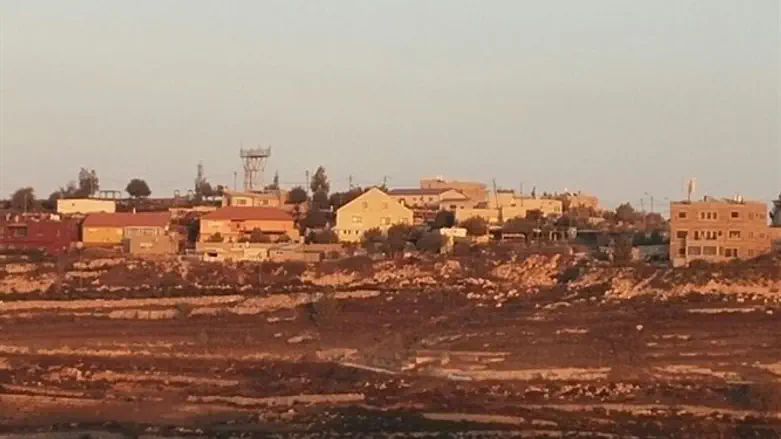 Netiv Ha'avot
Gush Etzion spokesperson
The Supreme Court has issued a demolition order for ten buildings in Netiv Ha'avot, a neighborhood of Elazar, which is located 18 kilometers (11 miles) south of Jerusalem.
The ruling on the Gush Etzion homes overrides a previous decision of the state, which certified the homes as legal.
The judges also ordered the destruction of seven buildings which the state had already slated for eviction.
In order to allow the residents to prepare, demolition orders will be put out for the 17 buildings over the course of a year and a half. Two of the buildings are set to be evacuated and destroyed by the end of this year.
The ruling was petitioned by extreme-left organization "Peace Now," together with several Arabs who claim ownership of the land.
In the justices' decision, they wrote: "There is no one who disagrees that all the buildings were built illegally, without any zoning permit for the outpost, and without receiving the necessary permissions...it is the state's obligation to enforce the zoning and building laws as required."
There are precedents for legalizing homes in Israel retroactively, as was suggested for the massive illegal Bedouin construction in the Negev.
Building permits have not been issued for new houses in Judea and Samaria for years.
Agriculture Minister Uri Ariel (Jewish Home) commented after the Supreme Court handed down its ruling that "the decision of the justices of the Supreme Court is very puzzling to me, since specifically in Netiv Ha'avot, we found a solution, through an agreement, which was backed by the state."
"In a working democracy, the parliament is the sovereign, and the government is the one who sets policy," and not the Supreme Court, Ariel stated.
"Therefore, we must legislate, at the earliest possible opportunity, the 'Legalization Law'," Ariel continued, referring to a law which would give a legitimate process for legalizing towns built after the Oslo Accords, such as Amona, which the Supreme Court ordered destroyed by December.