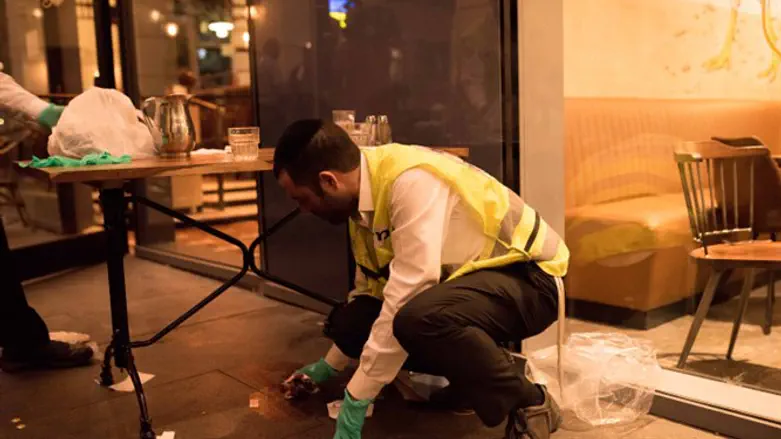 Sarona Market attack
Ben Kelmer/Flash 90
The District Court on Tuesday ordered the release of a resident of the Bedouin town of Segev Shalom accused of helping the terrorists who murdered four people in the shooting attack on the Sarona Market in Tel Aviv.
Channel 2 News reported that the court rejected the prosecution's position and accepted the defendant's lawyer, who claimed that there was insufficient evidence to establish that the accused indeed hosted the terrorists at his home.
The man was arrested last month and was later indicted for harboring illegals who lacked entry permits. According to the indictment, the terrorists entered Israel through the Palestinian Arab village of Yatta the night before the attack, spent the night in Segev Shalom and from there left for Tel Aviv.
Israeli authorities believe the two terrorists involved in the attack were inspired by the Islamic State (ISIS) jihadist group.
Originally the pair had intended on attacking train passengers; to that end, the terror cell assembled information regarding the schedules of train lines and the number of passengers during peak hours.
After plans to attack an Israel Rail line were scrapped, the two selected the popular Sarona Market, Israel's largest culinary market, just before carrying out the attack.