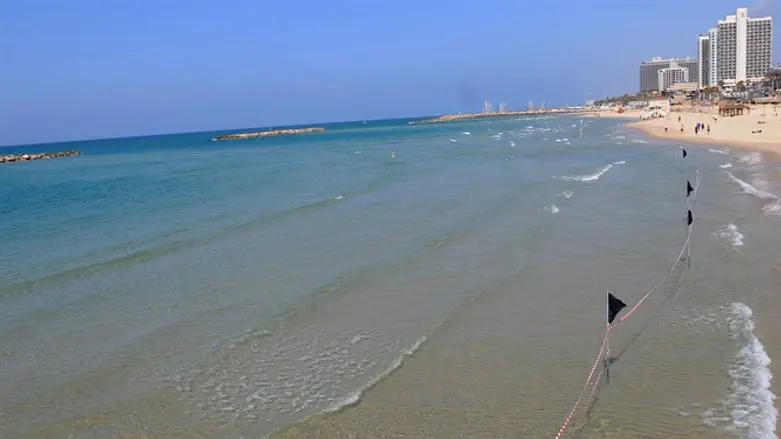 Beach (Illustration)
Yossi Zeliger/Flash 90
The Environmental Protection Ministry's measured and sampled Israel's beaches from August 17-24, and has formally announced that 47.4% of the beaches were characterized as "clean" to "very clean," at the height of vacation season.
The data indicates a huge improvement in Israel's beach maintenance policies. Last year's index, created around the same time, reported only a paltry 29% of Israel's beaches to be clean
An earlier inspection this year showed that 48.5% of Israel's beaches were clean or very clean. The close numbers demonstrate Israel's dedication to a clean environment, as Israelis hit the beaches in the last moments before the school year begins.
Israel's dirties beaches could be found at Gan Raveh, Jiser A-Zarka and far-north Nahariya.
On the other hand, Israel's cleanest beaches tended to be found near her largest beach centers: Eilat, Bat Yam, Tel Aviv and Hertzliya.
The cleanest beaches in Israel are Betzet Beach, South Hertzliya Beach, The Cliff Beach (Hertzliya),Sidney Ally (Hertzliya), Tel Baruch, Bat Yam, Sorek Estuary National Park, Palmachim, Palmachim Sands and in Eilat- the Electric Company, Lighthouse, Princess and Sun Bay beaches.
It should be noted that the responsibility for cleanliness of the beaches is that of the local authorities. The "clean beach" index is published bi-weekly, and includes 66 beaches.