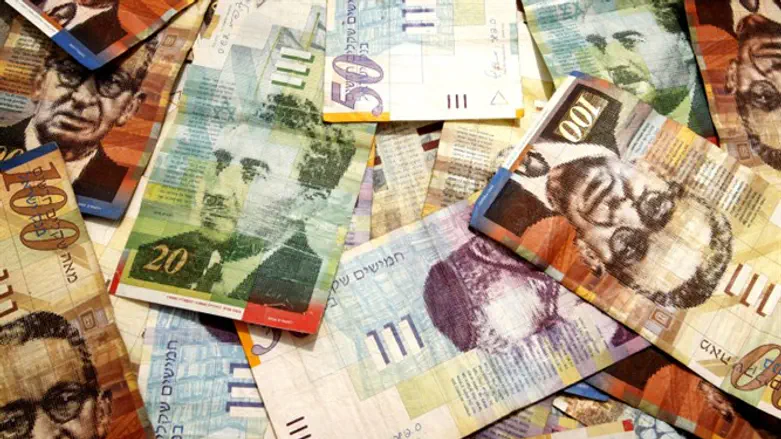 Money (illustration)
Flash 90
Moody's Investors Service on Thursday affirmed Israel's A1/(P)A1 issuer and government bond ratings with a stable outlook.
In a statement, the credit rating agency cited three factors in its decision to affirm Israel's A1 rating: The country's economic resiliency, which derives from very high economic and institutional strengths, reflected in its strong and improving external position; The government's favorable fiscal dynamics in the recent past, although at risk in light of revisions to the budget rules; and Israel's susceptibility to geopolitical risk, which requires substantial budget allocations to defense on an ongoing basis.
Moody's also maintained Israel's Aa3/P-1 country ceilings for foreign and domestic currency debt, its Aa3/P-1 country ceiling for domestic currency deposits and its A1/P-1 country ceilings for foreign currency bank deposits.
These ceilings represent the highest possible rating that an issuer domiciled in Israel can achieve, it said.
Finance Minister Moshe Kahlon reacted to Moody's decision and said that "the affirmation of the credit rating is further proof of the strength and robustness of the Israeli economy."
Just last week, Standard & Poor's (S&P) Ratings Services also affirmed Israel's credit ratings as 'A+/A-1' with a stable outlook.
The agency said it assumes Israel's economy will grow at an average rate of about 2.5% in 2016-2019, despite risks of weaker global demand.
S&P previously affirmed its 'A+/A-1' long- and short-term credit ratings for Israel, with a stable outlook, in the month of February.