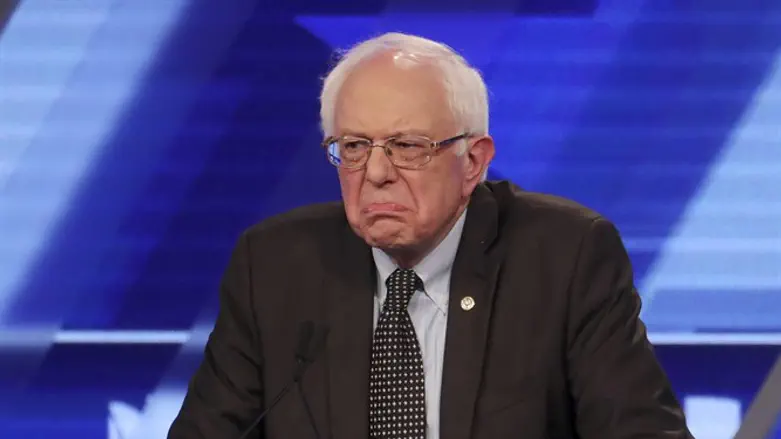 Bernie Sanders
Reuters
Bernie Sanders urged his followers to donate to Rep. Debbie Wasserman Schultz's primary challenger, a sign that tensions between the insurgent and the Democratic Party establishment have yet to abate.
Sanders, the Independent senator from Vermont who last month conceded to Hillary Clinton his bid for the party's presidential nomination, said in an email sent Tuesday to supporters that Wasserman Schultz, D-Fla., who resigned her chairmanship of the Democratic National Committee in the wake of revelations that she was antagonistic to the Sanders campaign, should also not be returned to Congress.
"Now that Debbie Wasserman Schultz has resigned, we have the opportunity to transform the Democratic Party and open up its doors to working people and young people — people who want real change," he said in the email, urging donations for Wasserman Schultz's primary challenger, lawyer Tim Canova. The primary is on Aug. 30.
Sanders quoted an internal Canova campaign poll showing the challenger creeping up on Wasserman Schultz, with her leading 46 percent to 38 percent.
Prior to last month's release by WikiLeaks of hacked DNC emails, Canova was a relative unknown, although Sanders had announced his backing for Canova's candidacy in May.
The hacked emails revealed hostility among DNC staffers toward Sanders, although there was no evidence Wasserman Schultz or the party had taken action to undermine his campaign.
Sanders, the first Jewish candidate to win major party nominating contests, has pledged to work with Clinton and help her defeat Donald Trump, the Republican nominee, but he remains committed to keeping the party tracking left on issues such as the minimum wage and reforming campaign finance. Clinton and the party platform have both moved toward him in those areas.
"Democrats must make it crystal clear that their party is prepared to take on Wall Street and the powerful corporate interests whose greed is doing so much harm to our country," Sanders said in the email supporting Canova. "We must stand with Americans who are working longer hours for lower wages, the uninsured, students leaving school deeply in debt and all those worried about climate change."
Wasserman Schultz is one of the party's most prominent Jewish members.