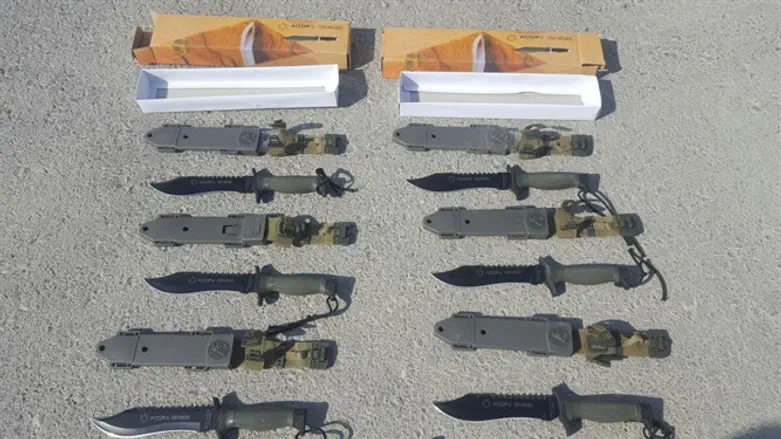 The confiscated knives
Photo: Ministry of Defense Crossing Authority
Yesterday (Tuesday), Ministry of Defense Crossing Authority officials, in collaboration with the Shin Bet, foiled an attempt to smuggle commando knives into the Gaza Strip through the Kerem Shalom Crossing.
Two boxes containing professional grade 12-inch commando knives were hidden in a shipment of technicians' tools. Officials also foiled an attempt to smuggle graphite hidden in a shipment en route to the Palestinian electric company. Graphite is a raw material used in the production of rocket fuel.
In both cases, the materials were confiscated and investigations have been opened to locate those involved and responsible.
Knives confiscated at Kerem Shalom
Ministry of Defense Crossing Authority