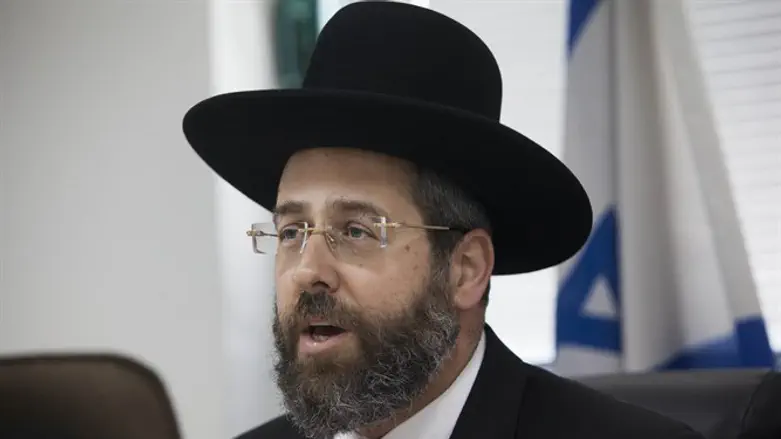 Chief Rabbi Lau
Flash90
Chief Rabbi David Lau published an open letter to educators this evening (Sunday), in which he calls for them to "open their eyes" and deal with any and every instance of child abuse of any kind.
"To my great pain we've recently been witness to horrific cases of abuse in our midst," the Chief Rabbi opened, "cases in which children were hurt in their houses and their schools. How painful it is to hear that the very places which are supposed to provide a feeling of safety and security for our children, have become places of fear."
Rabbi Lau called for all parents and educators to open their eyes and observe what is happening around them. "Burying our heads in the sand is not the answer in these difficult and painful matters. Every individual must know that he bears responsibility for what goes on around him, even if it doesn't involve him personally."
The Chief Rabbi noted that while he chose not to go into the details of the recent cases of sexual abuse in his letter, it is nonetheless important for people to talk about these matters. "I feel disgusted by the very fact that we have to address these matters, but address them we must."
"As those who dedicate their lives to providing better education, you bear an even greater responsibility to look around and devote your full attention to anything that might damage the souls of our precious youth."
Rabbi Lau then emphasized that "under no circumstances should these things be swept under the rug. We can't avoid dealing with phenomena that, unless they are stopped, can cause great damage to so many more people in the future."
"We mustn't just stand by. Rather, we must raise awareness and continue educating our children in the ways of modesty, in the ways of the Torah, and in the deep-rooted values of Jewish tradition," the Chief Rabbi concluded.