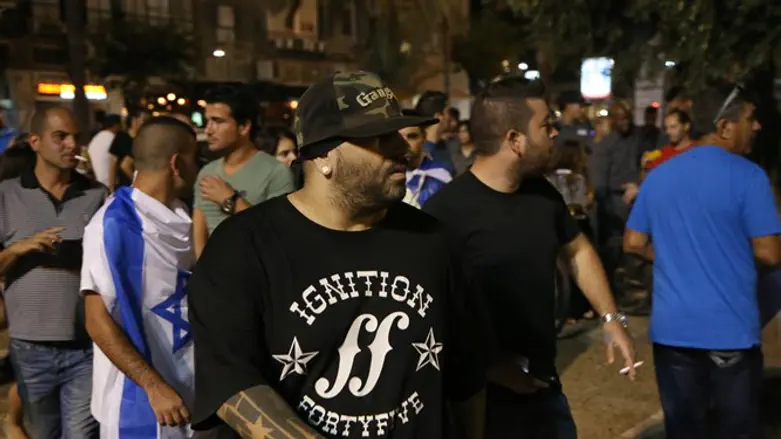 Yoav Eliasi Hatzel
Flash 90
The Likud fired back on Thursday evening at popular Israeli rapper Yoav Eliasi, known by the stage name "Hatzel", after he claimed in an interview with Kol Yisrael radio that Likud MK Benny Begin's daughter converted to Islam.
"There is no place for an attack against MK Benny Begin, a man with many merits and who has contributed greatly to the State of Israel, the people of Israel and the Likud movement," the party said in a statement.
Eliasi's scathing attack on Begin was a response to the latter's criticism of Eliasi's announcement on Wednesday that he had joined the Likud party.
"Who is he that he can preach to me? His daughter converted to Islam and his son throws rocks at IDF soldiers," Eliasi said.
The Begin family has adamantly denied the claims.
Eliasi has been making fairly frequent headlines recently, being denied a gun licensethough he's received numerous death threats, and running afoul of various leftist Knesset Members, all due to his outspoken right-wing views.
His controversial personality has resulted in criticism within the Likud of his decision to register with the party. Hatzel has been unfazed by the criticism, however.
"They are afraid. I am coming to reveal their true face. Those who attack me are doing damage to the Likud. They do not represent the Likud and the atmosphere of the party. They are anti-democratic and it's time to remove the mask," he told Arutz Sheva on Wednesday.