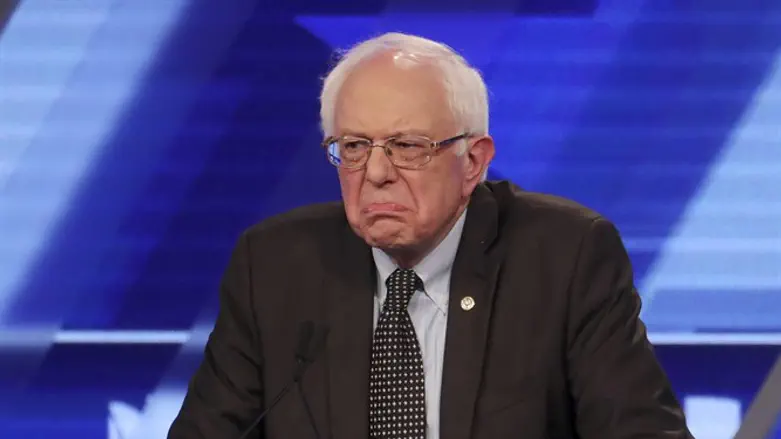 Bernie Sanders
Reuters
Three high-ranking staffers at the Democratic National Committee have resigned amid the email controversy that forced their boss, Rep. Debbie Wasserman Schultz, to resign last week.
Chief executive Amy Dacey, Chief Financial Officer Brad Marshall and Communications Director Luis Miranda will leave later this week, the Washington Post reported Tuesday.
The three were involved in one of the most controversial email exchanges that was hacked and leaked days before the Democratic National Convention. In it, Marshall noted, erroneously, that then-Democratic presidential hopeful Bernie Sanders is an atheist and suggested that this information could be used to undermine his campaign among religious voters.
"My Southern Baptist peeps would draw a big difference between a Jew and an atheist," Marshall wrote in an email.
Dacey responded: "AMEN."
Sanders, a Vermont senator, is the first American Jew to win a major party primary.
Longtime Democratic strategist Donna Brazile, the DNC's interim chair, announced the departures of Dacey, Marshall and Miranda in a statement, noting, "I'm so grateful for their commitment to this cause, and I wish them continued success in the next chapter of their career."
The revelations forced out Wasserman Schultz, one of the most prominent Jewish lawmakers in Congress, on the eve of the convention. She now faces a tough primary battle in her Florida district.