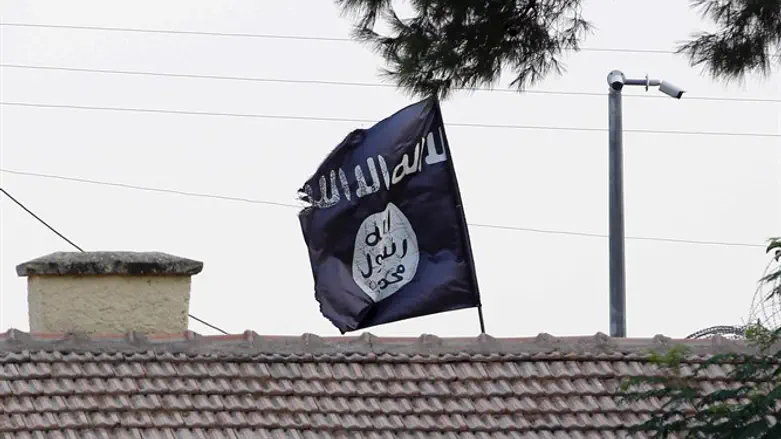 ISIS flag
Reuters
40 people were injured, two seriously, in a stampede at Kosovo's Beer Fest, after someone yelled "ISIS" as a joke.
A beer festival in Prestina, Kosovo's capital, turned ugly when someone in the crowd yelled "ISIS." As people ran for their lives, locals report that a gunshot was heard.
Similar reports indicate that a 15 year old boy was shot. The gun may have been fired in a panic. Around 20 percent of Kosovo's citizenry owns firearms.
People reportedly hid in alleys and smashed their way into buildings to find a place to hide.
Albaniball posted on social media site Reddit: "I was there. Right in the middle of the amphitheatre, dancing and suddenly people pressed against me. I didn't hear shots so I was afraid some Islamist bastard was gonna blow up, was just waiting for the boom. On the other hand I tried to stand strong in order not to trip and get stamped. Fortunately...I left, but many people were wounded in the stampede, mostly girls."
Pontiffsully also reported on Reddit:
"I was there, in the left side of the crowd enjoying the music, then me and my 2 friends went to get more beer (the bars were towards the camera), after 2 minutes people started screaming and I turned around, everybody was running for their life (away from the middle).
"I was stuck between the bar and some people, I didn't even hear the gunshots because the music was so loud. I heard some people scream "ISIS, ISIS!", a lot of girls were crying. I was just expecting an explosion at that point. I thought about crossing the bar and hiding behind it, but then the music stopped and the guy singing (Lyrical Son) said something like 'Everything is okay, nothing happened, please calm down', but people were still running out, and I didn't see anybody leading the crowd outside or anything, everyone was just running for their life.
"I looked for my friends but didn't see them anywhere, I tried to call them but my phone didn't work. Saw some people on the ground, one of them said "It's ISIS, we are f******", then I heard one young guy screaming "Allahu Akbar" (in a joking way), so I was confused as **** at the whole situation.
"I finally got out of the crowd and found my friends, the police was there en masse and the crowd was almost fully dispersed. One waiter from a nearby cafe shop was screaming his lungs out because he was angry people ran out without paying. Chairs, broken glasses were on the ground everywhere, some people fell on them.
"My guess: Either a guy trying to be macho and getting in a fight with someone, or some drunk...shooting in the air, because we still have a culture of shooting in the air to celebrate here. But still, because of recent events in Europe, people are getting more and more scared of public gatherings like this, because they assume that ISIS is going to attack us."