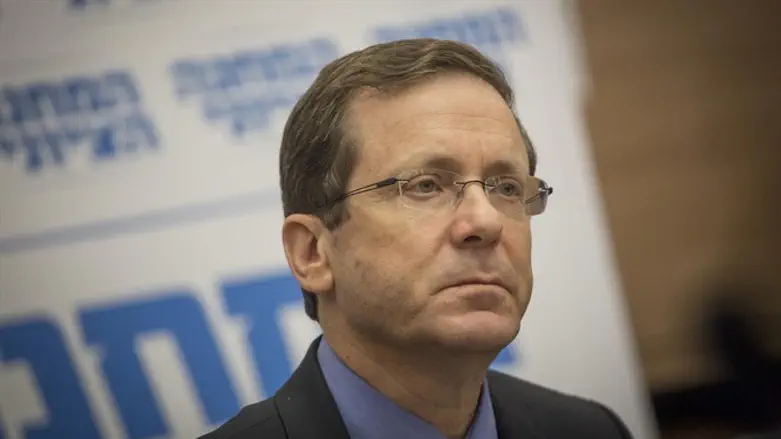 Yitzhak Herzog
Hadas Parush/Flash 90
The police is recommending that the criminal investigation against opposition leader MK Yitzhak Herzog (Zionist Union) be closed, Channel 2 News reported on Monday.
According to the report, the police told the prosecution it has no evidential basis to prosecute Herzog over suspected illegal donations to fund his election campaign during the 2013 Labor party primaries.
Herzog was suspected of receiving illegal donations, not reporting the donations and submitting falsified declarations during those primaries in which he took over the party leadership from MK Shelly Yechimovich. He was questioned under warning by police in the matter back in April.
Some close associates of Herzog were questioned in the case as well, including Shimon Battat, who was Herzog's bureau chief.
The recommendation to close the investigation has been transferred for review by Attorney General Avichai Mandelblit, who will decide whether to adopt the recommendation.