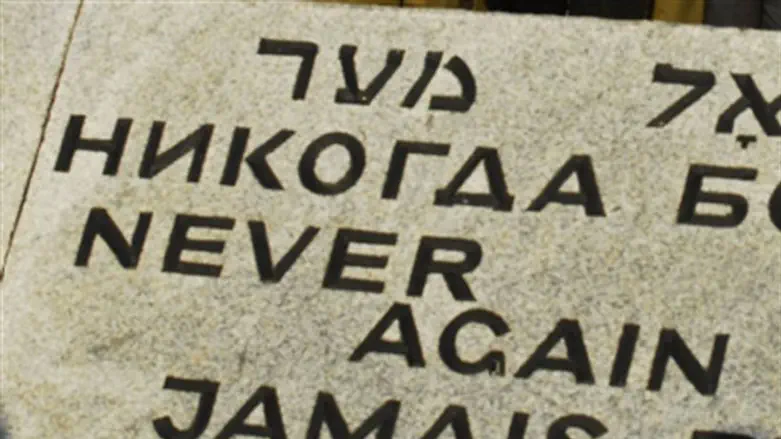 Holocaust memorial
Flash 90
Democratic National Committee staff members questioned chairwoman Debbie Wasserman Schultz's request for the group to put out a statement in honor of Holocaust Remembrance Day, leaked emails show.
In an email chain from May released as part of the batch of DNC emails exposed this week by WikiLeaks, a staffer wrote that a statement marking the day was unnecessary. The chain was first reported by the Daily Caller.
"We aren't going to do statements for every Jewish holiday unless she wants to do them for every religious holiday and trust me, this Catholic can give you a list of them," staffer Kate Houghton wrote. "Also when she does an official statement it makes very little sense to have two statements out there in her voice."
Houghton's colleague, senior communications adviser Ryan Banfill, replied, "This is about remembering the Holocaust. Never forget," to which Houghton replied that other genocides should be commemorated in the same way.
"Yup … or Darfur or Armenia or Rwanda or Bosnia (which PS is where my husband served)," she wrote. "Does she want us to do one for each other those remembrance days as well?"
The email leak, which first came out over the weekend, revealed that the DNC had discussed ways to undermine the underdog campaign of Vermont Sen. Bernie Sanders challenging Hillary Clinton, who eventually won the nomination. One of the emails suggested questioning Sanders' belief in God and commitment to his Judaism.
Wasserman Schultz resigned her DNC post in the wake of the leaks.