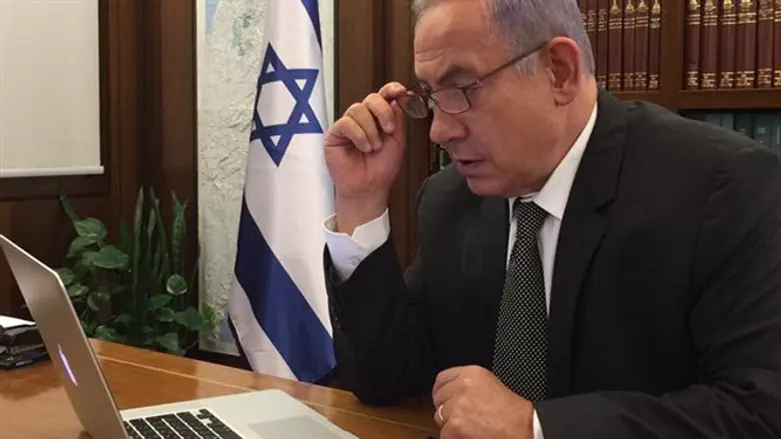 Prime Minister Binyamin Netanyahu
Official Facebook page of Binyamin Netanyahu
Israel's new public broadcasting corporation will open in April 2017, if not earlier.
The Israel Public Broadcasting Corporation was originally set to open in September, but Prime Minister Binyamin Netanyahu announced last week that it wouldn't go live until 2018.
The announcement set off a wave of reactions, with Jerusalem Mayor Nir Barkat fighting for the station to stay in Jerusalem, while politicians on the Left claimed Netanyahu was mistreating the corporation employees.
"No excuses, no arguments, and no compromises," Barkat argued. "The new public radio station can start broadcasting tonight from Jerusalem."
In the end, Public Security Minister Gilad Erdan brokered peace, with a plan which would put off the launch of the new corporation by half a year, as per the corporation's request. The corporation will be allowed to start even earlier, provided it makes the announcement in advance, to give time for the existing broadcasting station to be closed.
In an effort to open up the market, the Israel Broadcasting Authoriy, which has been in operation since March 14, 1948, will close when the new corporation opens.