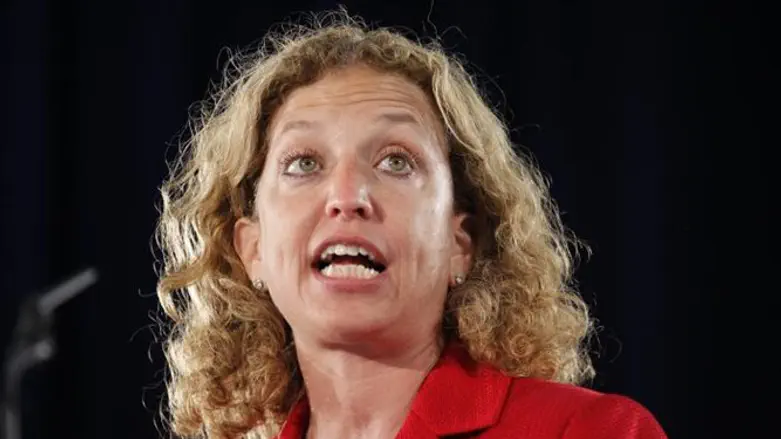 Representative Debbie Wasserman Schultz
Reuters
Debbie Wasserman Schultz, just two hours before she was set to open the Democratic National Convention, opted to stay away from the stage
"I have decided that in the interest of making sure that we can start the Democratic convention on a high note that I am not going to gavel in the convention," Wasserman Schultz, the chairwoman of the Democratic National Committee and a Florida congresswoman, told her hometown newspaper, the Broward County edition of the Florida Sun-Sentinel.
Wasserman Schultz announced over the weekend that she would step down as chairwoman of the Democratic National Committee by the end of this week because of leaked emails showing animus by her and her staff against Bernie Sanders, the Independent Senator from Vermont who had mounted a surprisingly strong challenge against Hillary Clinton.
Clinton is now the nominee, but Sanders, the first Jewish candidate to win major nominating contests, has for months charged Wasserman Schultz, who is also Jewish, with tipping the scales against him.
There were proposals in the emails to undercut Sanders, but none of these were shown to be acted on. Still, the taint of bias meant Wasserman Schultz's resignation was inevitable. She hoped to save face by retaining a speaking role at the convention, although both the Sanders and Clinton camps were wary of the prospect.
That seemed increasingly untenable after Wasserman Schultz's homestate delegation met her at the daily delegates' breakfast with a mixture of cheers and boos.
Clinton's campaign has taken on Wasserman Schultz as a top surrogate.
"I stepped down the other day because I wanted to make sure that having brought us to this momentous day and to Philadelphia and planned the convention that is going to be the best one that we've ever had in our party's history that this needs to be all about making sure that everyone knows that Hillary Clinton would make the best president," she said.