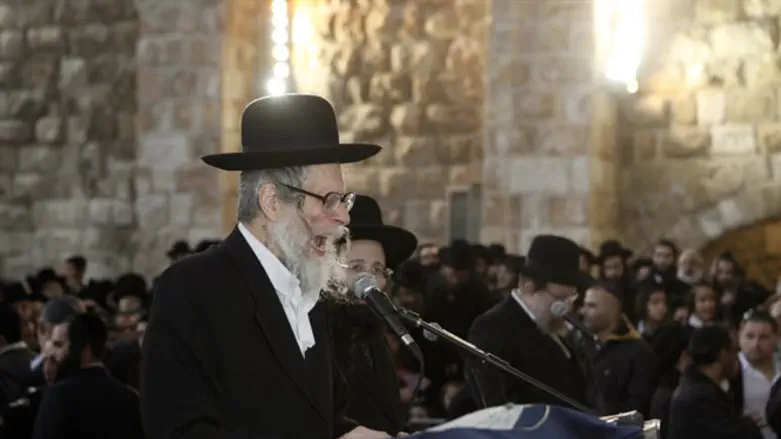 Rabbi Eliezer Berland
Flash 90
The leader of the "Shuvu Banim" sect, Rabbi Eliezer Berland, whose arrest was extended until tomorrow (Monday), was extensively investigated over the course of the past day.
During the investigation, Rabbi Berland was confronted by some of the women that have accused him; according to sources that were present, he denied the charges brought against him.
Police are expected to request an extension of Rabbi Berland's arrest tomorrow.
Last week, the district court of Lod ordered to extend the Rabbi's arrest until Monday. This instruction effectively cancelled a previous court ruling a day before to free the Rabbi to a 10-day house arrest starting last Friday.
Over the course of Shabbat, hundreds of the Rabbi's followers sat outside the Rabbi's cell at the Nitzan Prison in tents that they had erected in front of the jail on Friday.