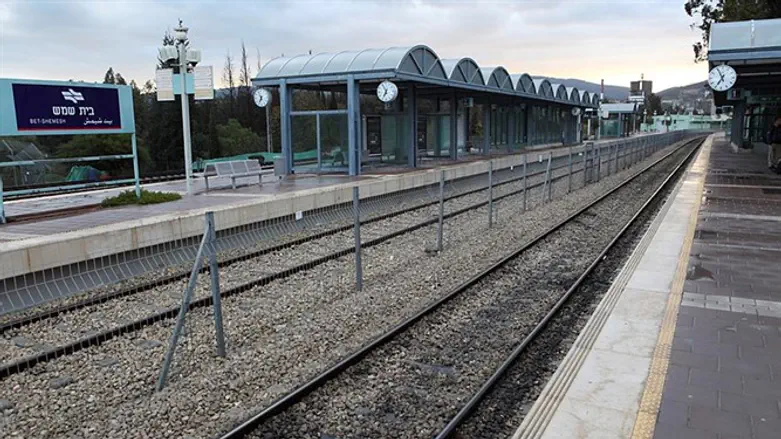 Illustration
Flash 90
Access to one of Israel's most popular pilgrimage sites is set to receive a significant boost, with the addition of a train station at the base of Meron.
As part of a decision Monday by Transportation Minister Yisrael Katz approving a new train line in northern Israel, the minister also approved the addition of a new stop along the route, a move which will provide Meron with its own train station, easing access to the holy site for thousands of visitors.
The tomb of the Talmudic scholar Rabbi Shimon bar Yochai, located on Meron, draws hundreds of thousands of visitors every year. An extremely popular destination during Lag B'Omer festivities, Meron has suffered from an inadequate infrastructure for years, leaving roads clogged during peak visitation times.
Transportation Ministry officials hope the new train route, which will link Karmiel to Kiryat Shemona, will alleviate some of Meron's traffic problems.
The Meron station will be located near Sheva Junction at the base of Mount Meron.
Once completed the new rail line will allow passengers to travel from Kiryat Shemona near Israel's northern border to Karmiel in just 26 minutes, or to Tel Aviv in less than two hours.
The project is slated to begin the summer of 2017, and the new line is expected to be completed only in 2022.