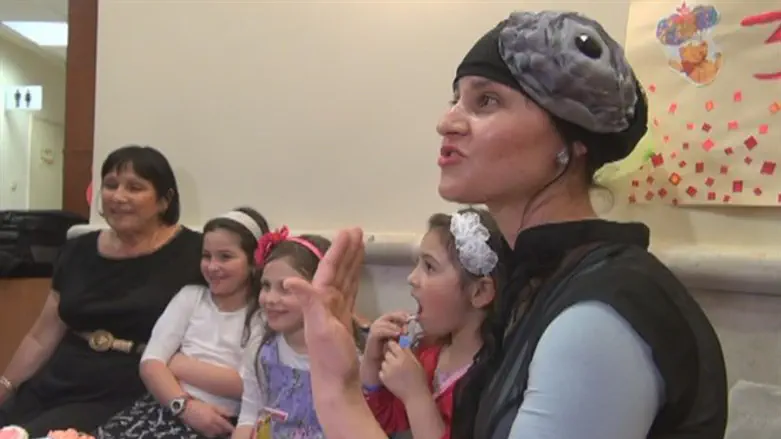 Adva Biton
Yoni Kempinski
Dr. Adva Biton, who lost her daughter Adelle to a rock-throwing attack, gave birth yesterday to her sixth child.
Adelle was critically injured as a toddler, when terrorists threw rocks at her mother's car in 2013. She passed away after a two-year struggle for her life.
"I felt like Adelle was with me at the birth," Adva told Israel Hayom. "It was a time of Divine assistance, and Adelle was there to make sure everything would happen peacefully. It was like Adelle and I were one being, people always get confused and call me by her name anyway.
Adelle Biton not long before she passed away due to complications after the attack
Courtesy of the family
"My girl has amazing power. What she did during those two years, so much strength, the way she touched the hearts of the whole country. So what is it for her to come and help her mother every once in a while? She was there in the room with me, I know she was."
"This baby just born is proof that our family will continue, the Nation of Israel will continue despite those who rise against us, and I'm so thankful for that continuity. This baby will grow in the light of his sister, that same light that is so important for me to pass on to everyone that needs it."