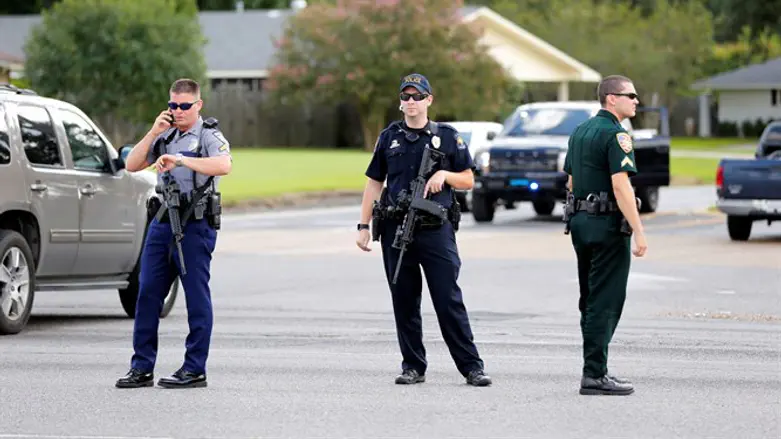 Site of Baton Rouge shooting attack
Reuters
More details are emerging about Gavin Long, the 29-year-old man who shot police officers in Baton Rouge, Louisiana on Sunday, killing three and wounding three others.
Long, who carried out the attack on his birthday – July 17 – was a retired Marine who reimagined himself as a life coach, according to the New York Daily News.
He died in a gunfight with police after the shooting the officers.
Long, who was from Kansas City, Missouri, was a retired Marine sergeant who served at least one tour overseas in Iraq, according to a LinkedIn page under Long's pseudonym Cosmo Setepenra.
Military officials verified that Long served from 2005 to 2010 as a data network specialist who earned the rank of sergeant within three years, according to the New York Daily News.
Although investigators did not immediately divulge Long's motive, he reportedly repeatedly expressed his dismay at law enforcement in online posts, video blogs and to online radio host Lance Scurvin.
Scurvin, who is based in Florida, told the Daily News he spoke with Long multiple times on the phone privately and on his show during the past year.
"I have no involvement with the man," said Scurvin, who added, "He's called on two shows, maybe three."
"We had spoke on the phone privately — randomly. He wrote a book and he sent it to me," he told the Daily News.
Sunday's deadly attack in Baton Rouge came 10 days after a U.S. Army veteran affiliated with Black extremist organizations murdered five police officers and wounded several others in a shooting during a "Black Lives Matter" protest against police brutality in Dallas, Texas.
The gunman, Micah Xavier Johnson, was eventually killed by police.