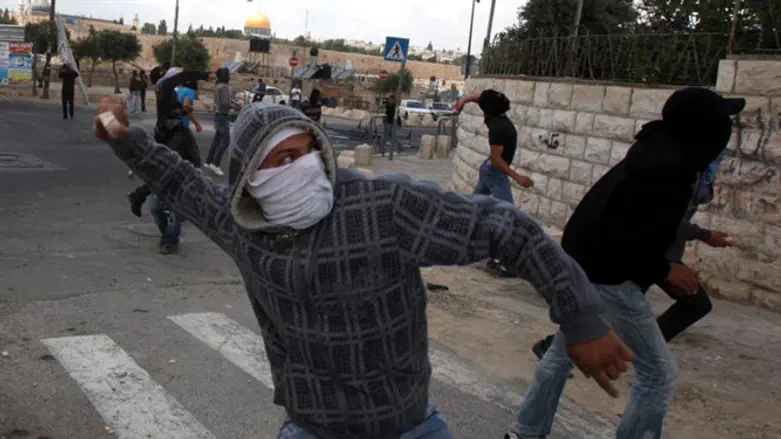 Throwing rocks in Silwan (file)
Flash90
Fatah recently organized a victory parade in honor of Ashraf Hani Rith, who was released from prison after serving 15 months for throwing rocks and Molotov cocktails.
The celebration took place in the eastern Jerusalem neighborhood of Silwan.
Maor Tzemach, the head of the group Lach Yerushalim, told Arutz Sheva: "Again we are exposed to the glorification of terrorists in Jerusalem. The youth who threw firebombs a year and a half ago was released from prison and received a hero's welcome."
He added that Fatah gave Rith an award plaque and waved flags in the triumphant procession. "He became a local hero and an object of admiration among neighborhood youths. According to these social values, attacking and murdering Jews is a source of great pride, and no one stopped this parade."
Fatah is the largest party in the Palestinian Authority, and is led by Mahmoud Abbas.