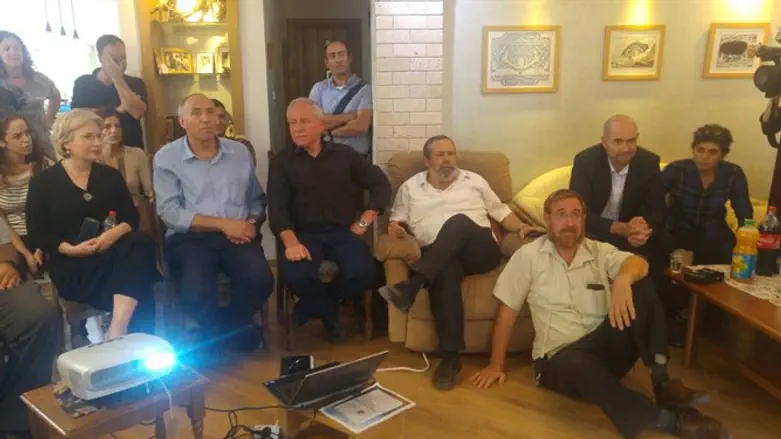 Committee members in local council head's home
Eliran Aharon
The Knesset's Foreign Affairs and Defense Committee visited Kiryat Arba and Har Hevron on Thursday morning, following the recent terror attacks.
Thirteen-year-old Hallel Ariel and Rabbi Michael Mark were killed in two attacks within two days. Rabbi Mark's wife was seriously wounded in the attack that killed her husband.
The Committee, under the leadership of MK Avi Dichter (Likud), is currently gathered at the Otniel home of Har Hevron Local Council head Yohai Damri.
Rabbi Mark's relatives, who also live in Otniel, attended as well. His daughter Shira told the Knesset members: "It's time for someone up there to scream out 'Enough!!!'"
Rabbi Benny Kelmanson, Rabbi Mark's brother-in-law, added: "Our security is eroding and it must be fixed."
Committee members
Roi Nir
Committee members
Roi Nir