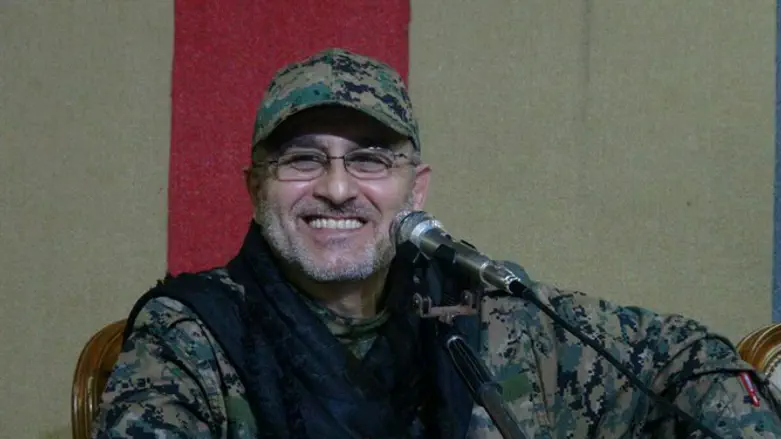 Mustafa Badreddine
Reuters
The special UN court set up to prosecute the killers of former Lebanese prime minister Rafiq Hariri on Monday overturned an earlier decision to try in absentia a Hezbollah military chief who is thought to have died in May, AFP reported.
The Hague-based Special Tribunal for Lebanon's (STL) appeals chamber found by a majority "that sufficient evidence had been presented... to establish the death of Mustafa Badreddine," it said in a statement.
The court's judges last month insisted they would continue with the trial of Badreddine and four others, despite thousands attending Badreddine funeral in Beirut.
The tribunal's appeals judges, however, had a different opinion and "ordered the Trial Chamber to terminate proceedings against the accused" -- but said the case could be reopened should new evidence come to light proving Badreddine is still alive, according to AFP.
Badreddine was the highest-ranking Hezbollah member to be killed since the group joined Syria's civil four years ago. He died in an explosion on May 12 near Damascus international airport, in circumstances that are still shrouded in mystery.
Hezbollah has said that "Islamist extremists" killed Badreddine, though it did not name any particular group and there has been no claim of responsibility for the attack.
A recent report claimed that Iran believes it was the United States who was responsible for his death, the motive being his part in the suicide bombing of the U.S. Marines barracks in Beirut, Lebanon, in 1983.
The STL launched proceedings against Badreddine and four other Hezbollah suspects in January 2014. They have never appeared in court.
Badreddine stood accused of masterminding the 2005 bombing that killed Lebanon's ex-prime minister Hariri, who was killed along with more than 20 others in a massive suicide car bombing on Beirut's waterfront.
The STL was set up in 2007 and is the only international ad-hoc tribunal with the jurisdiction to try an act of terror.
Interpol in the past issued a "red notice" for the Hezbollah suspects, but so far none have been arrested. Hezbollah has denied any responsibility for Hariri's murder and has dismissed the tribunal as a U.S.-Israeli conspiracy. Hezbollah chief Hassan Nasrallah in the past vowed that none of the suspects will be arrested.