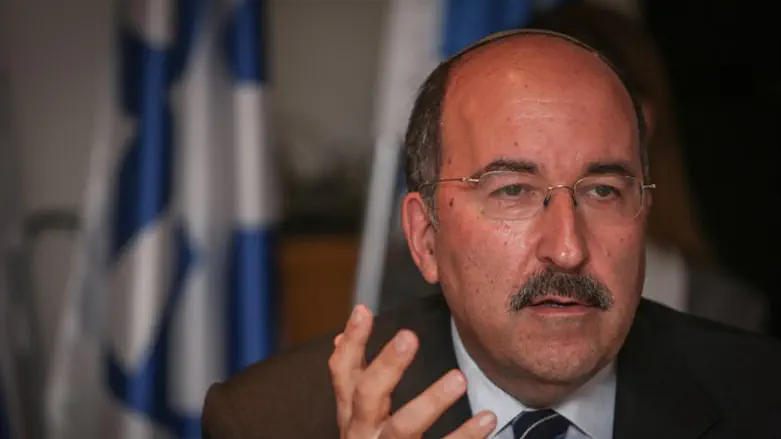 Dore Gold
Flash90
Dore Gold, Director General of Israel's Foreign Ministry, blasted a draft resolution being considered by the United Nations Educational, Scientific and Cultural Organization committee (UNESCO) recognizing the Old City of Jerusalem's unique place in history - as a "Muslim site".
In a letter publicized on Monday, a day ahead of the UNESCO vote on the Jerusalem resolution, Gold ridiculed the document as "a completely one-sided draft" that "deliberately ignores the historical connection between the Jewish people and their ancient capital".
The resolution under consideration describes the Temple Mount, the site of Solomon's Temple and later Herod's Temple and the holiest place in Judaism, merely as a "Muslim holy site of worship".
"In fact," writes Gold, "the Jewish attachment to Jerusalem has survived from ancient to modern times."
"Their ancient synagogues were destroyed and desecrated by a coalition of invading armies in 1948, who ethnically cleansed the Old City of any Jewish presence."
The Director General slammed UNESCO's de-Judaization of the Temple Mount in its draft resolution as an "effort to distort history", one which is "totally disconnected from reality on the ground."