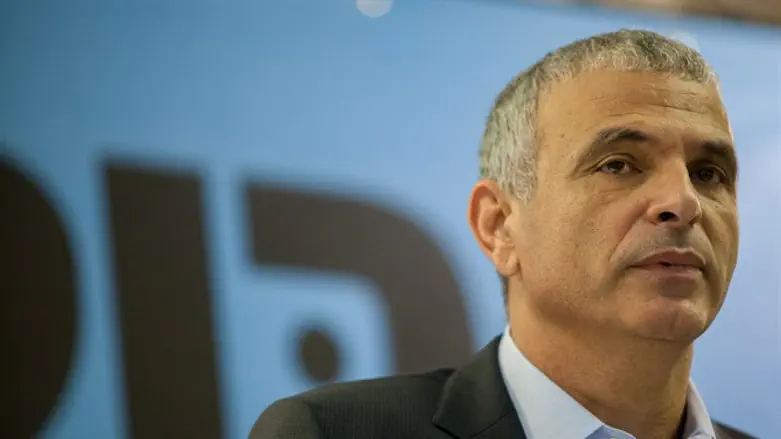 Kulanu party head Moshe Kahlon
Ben Kelmer/Flash 90
Prime Minister Binyamin Netanyahu intends to reshuffle the Cabinet soon.
Channel 10 reports that Netanyahu will give the Economy Ministry to Yoav Galant (Kulanu). However, some the Ministry's authority, as well as some of the Labor Ministry's, will be given to Haim Katz (Likud).
Galant is currently the Minister for Construction.
Kulanu will hand over the Environmental Protection Ministry to the Likud. Ze'ev Elkin, the Minister for Intelligence and Jerusalem Affairs, is the expected recipient.
The reshuffle is occurring following the resignations of Environmental Protection Minister Avi Gabai (Kulanu) and Defense Minister Moshe Ya'alon (Likud). Gabai resigned following severe disagreements with Prime Minister Netanyahu.