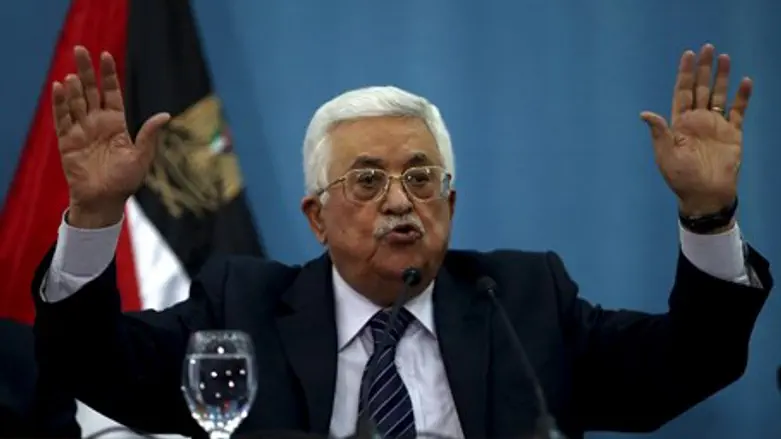 PA chairman Mahmoud Abbas
Reuters
In an odd turn of events, Palestinian Authority President Mahmoud Abbas is reportedly boycotting the UN's Middle East Quartet, according to the Al-Hayat news service.
The Quartet issued a report last week, detailing several recommendations in order to revive negotiations between Israel and the Palestinian Authority. These recommendations, which include an immediate construction freeze across Judea and Samaria, were widely viewed as not in the country's best interests.
However, there is another side to the report, and Abu Mazen is furious about the Quartet's findings.
Among the "terrible" accusations leveled at the Palestinians, the report emphasizes how Palestinians who commit acts of terror are glorified among the Palestinian public. They are hailed as heroes on advertisements calling for more violence. The Quartet report adds that many public areas, including street squares and schools, are named after terrorists.
The report also fingers the Palestinian Authority itself, pointing out the leaders' refusal to condemn acts of terror. 
Finally, it condemns the incitement materials constantly distributed by Hamas and other organizations.