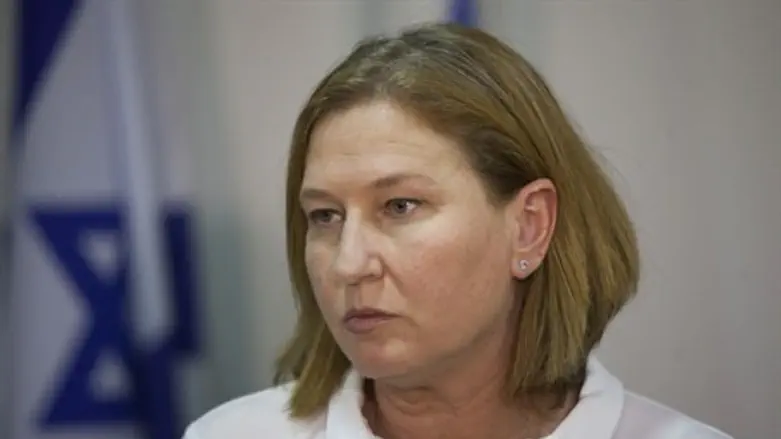 Tzipi Livni
Flash 90
Israel on Sunday condemned a request from British police to interview ex-Foreign Minister Tzipi Livni, reportedly over suspicions of war crimes in the 2008-2009 Gaza conflict.
Israel's Foreign Ministry said in a statement that it viewed the request "with great concern".
"We would have expected different behavior from a close ally such as the UK," it said in a statement.
The reaction came after Haaretz reported that Livni had received a request last week for an interview from Scotland Yard's war crimes unit ahead of her visit to London for a conference.
The interview was said to be related to the 2008-2009 Operation Cast Lead, during which time Livni was Foreign Minister.
The request was canceled after diplomatic contacts between Israel and Britain, Haaretz reported.
Livni, currently an opposition member of the Knesset, has also been granted special diplomatic immunity in response, it said.
The interview was to be on a voluntary basis, the newspaper reported.
Contacted by AFP, Scotland Yard refused to confirm or deny the identities of people they have been seeking to question, while Livni's spokesperson did not respond to a request for comment.
In 2009, a British court issued an arrest warrant for Livni after Palestinian activists made an application over her role as Foreign Minister during the conflict.
Britain sought to soothe strained ties with Israel the following year by publishing an amendment to a law that put visiting officials at risk of arrest for alleged war crimes.
The change was to ensure that private arrest warrants for offenses under certain international laws, including the Geneva Convention, would first have to be approved by the chief prosecutor.
AFP contributed to this report