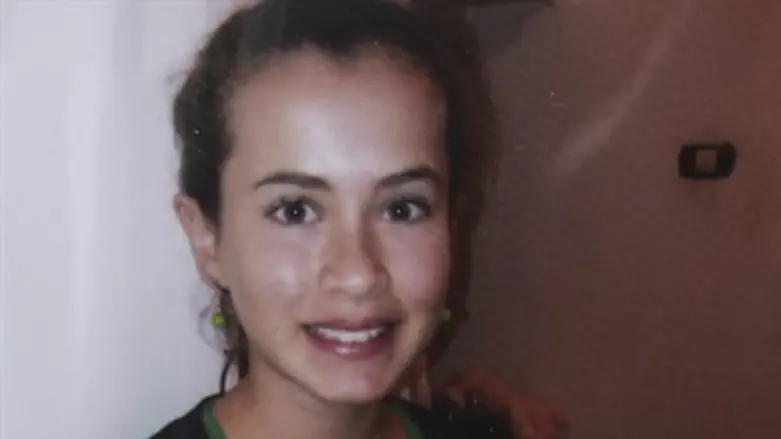 Hallel-Yaffa Ariel
Courtesy of the family
Hallel-Yaffa Ariel, the 13-year-old Israeli girl stabbed to death as she slept by a Palestinian terrorist, was a US citizen, an American government official has said.
Associated Press's chief diplomatic correspondent Matt Lee said the official had informed him of Ariel's status as a citizen.
The US State Department later confirmed that report.
The State Dept. had already condemned the "brutal" murder, which took place Thursday morning in the victim's home in Kiryat Arba.
"We condemn in the strongest possible terms the outrageous terrorist attack this morning," the State Dept. said in a statement. "This brutal act of terrorism is simply unconscionable. We extend our deepest condolences to her family.
"We also understand another individual who was responding to the attack was wounded by the attacker. We extend our hopes for a quick and full recovery."
Hallel was laid to rest in the ancient Jewish cemetery in nearby Hevron.