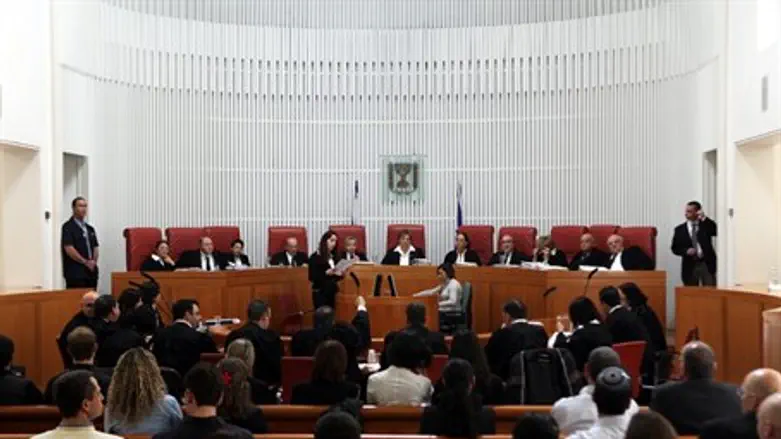 Supreme Court
Flash 90
A group of army reservists has petitioned the Supreme Court to block the payment of "reparations" to the families of terrorists.
One of the provisions of the newly signed Turkey reconciliation agreement obligates Israel to transfer millions of Dollars to the families of the terrorists killed on the Mavi Marmara in the Gaza flotilla incident of 2010. 
The new petition was filed by reserve members of the "Shayetet-13" unit, the squad that boarded the Marmara in order to prevent it from illegally violating the Gaza blockade, only to be attacked by metal rods, forcing them to retaliate. 
"The petition focuses on the unwritten pact between the State of Israel and its troops," the petitioners said, "this pact may not be on paper, but it is written in the blood of 23,447 soldiers who died protecting Israel."
The reconciliation agreement was reached after years of negotiations between the two countries and includes a pledge by Israel to pay 20 million Dollars in compensation to the terrorists' families.
In return Turkey has pledged to prevent, via legislation, the filing of any new lawsuits against Israel in this matter and the dropping of all suits already ongoing.