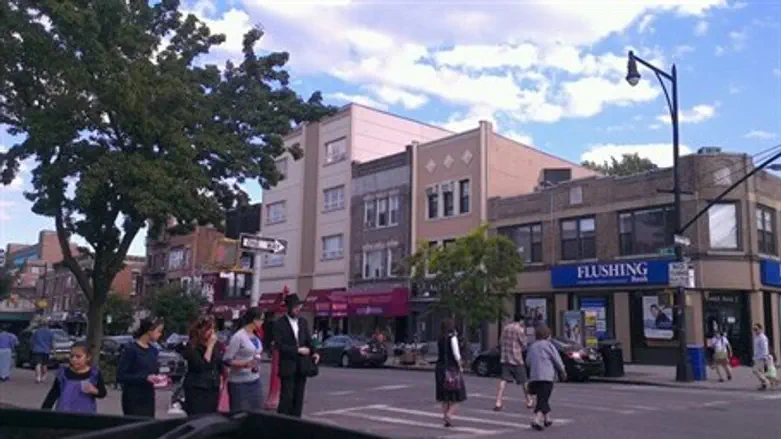 Brooklyn (Archive)
Photo: Eliran Baruch
An Orthodox Jewish woman and her six-year old child were attacked by stone-throwers in Brooklyn Tuesday afternoon, narrowly escaping injury.
The incident took place on Nostrand Avenue near Avenue J at approximately 5:00 p.m.
Witnesses say two African American teenagers threw stones at a vehicle driven by an Orthodox Jewish woman while yelling anti-Semitic slurs.
One of the vehicle's windows was smashed, covering the woman's small child with glass. However, no injuries were reported.
The two assailants reportedly fled the scene after the attack.
Local authorities were quickly called to the scene. New York police found security camera footage showing at least one of the attackers fleeing.
Because of the anti-Semitic slurs hurled during the incident, NYPD is currently investigating the attack as a hate crime, and has brought in the department's Hate Crimes Task Force, the New York Daily News reports.
Suspected stone-thrower in Brooklyn
Courtesy of NYPD