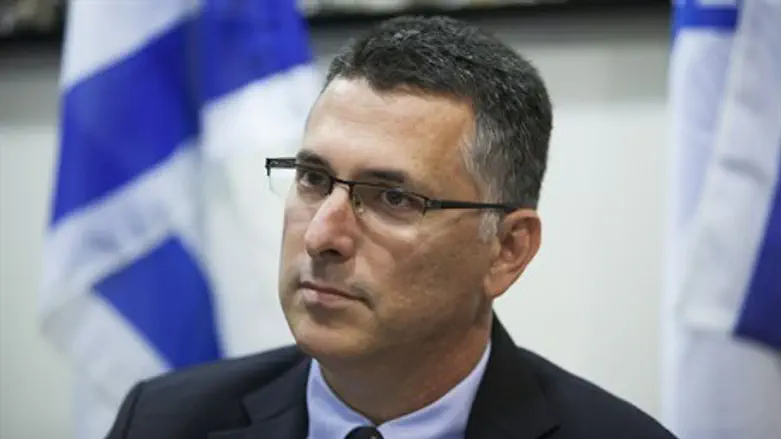 Gideon Saar
Yonatan Sindel/Flash90
A former senior member of Prime Minister Binyamin Netanyahu's Likud party has blasted Israel's upcoming reconciliation deal with Turkey, and questioned why the Israeli government didn't attempt to extract concessions of its own.
Former Education Minister Gideon Saar said Israel should have demanded compensation for the Mavi Marmara incident, in which a Turkish Islamist flotilla attempted to violently break Israel's blockade of Gaza.
In an interview with Israel's Channel 2, Saar expressed his shock at the $20 million compensation package Israel will be granting to the families of the Al Qaeda-linked IHH terrorists killed aboard the ship - without demanding any compensation in return either for the injuries inflicted on IDF soldiers or the harm to Israel's security.
According to Saar, Netanyahu had in the past vowed not to offer compensation to the Turks over the incident - yet now the generous compensation package comprises a central aspect of the reconciliation deal.
"This is a bad deal," Saar stated, while noting that the conflicting national interests of Turkey - a key Hamas supporter - and Israel would continue regardless of the agreement.
The rapprochement deal will be formally announced today (Monday) at two separate press conferences.
In Ankara, Turkish President Recep Tayyip Erdogan is set to declare a diplomatic victory, while at around the same time Netanyahu is scheduled to announce the deal at a separate event in Rome.
Apart from $21 million in compensation to the families of the slain jihadists from the Mavi Marmara incident - along with an official apology which Israel has already offered - the deal also calls for arrangements for extra humanitarian and other aid into Gaza, and the start of talks over a potentially lucrative deal for Turkey to purchase Israeli natural gas.
Despite Turkey's close ties to Hamas, however, the deal does not include the return by Hamas of either captive Israel civilian Avera Mengistu, or the bodies of Israeli soldiers Hadar Goldin and Oron Shaul, which have been held by the Islamist terror group in Gaza since 2014's Operation Protective Edge.